Evolution 4.0: Enabling the Right Moves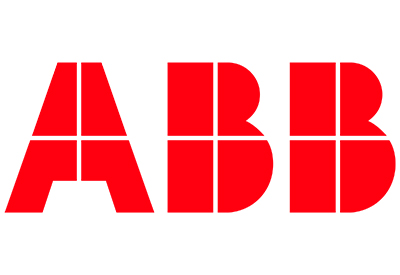 February 16, 2021
By Alain Quintal, VP of ABB's Canadian Installation Products Division, & Mike Shenouda, ABB Operations Manager
Speed and service are key to exceeding customer expectations, requiring more integrated practices, accessible intelligence and automated operations than ever before.
More than a decade into the drive to digitize and modernize manufacturing, there's great progress and still much further to go. As we move deeper into what's known as the fourth industrial revolution, ABB Installation Products is making moves to better connect our people and processes and improve efficiency and quality.
Enabling Automation and Access
Technology has been a major influence on how we live. The on-demand, mobile nature of consumer applications has streamlined many processes in our lives and put vast amounts of data at our fingertips.
While the way we get our information and communicate has evolved dramatically in the past 15 years, overall manufacturing evolved at a slower pace. Yet the same expectations for real-time information and one-touch execution we're used to in our personal lives extends to how we work and perform. In business, high demands on productivity capabilities are fueling the demand for tools and technology that are more like the consumer user experience.
Over the last few years, the 450 employees at our ABB Saint Jean site have evolved their way of working through implementation of a combination of initiatives including:
– MES, a Manufacturing Execution System to track real time machine performance
– Poka, a real time communication and exchange platform
– New automation equipment and technology
Tackling transformation takes time and preparation and input from employees across the organization at every stage. Our journey may help others looking to bring their manufacturing into the 21st century. Some of the steps we've taken include:
– Explore all available technologies and evaluate how they can fit in your work environment without adding complexity
– Define a Technology vision and roadmap that outlines small and large opportunities and milestones
– Digitize existing content and documentation
– Test solutions and develop skills and competencies
– Reinvest savings as you continuously improve
The first phase of the site's migration to Poka involved uploading all existing documentation to enable digital access to currently available manufacturing specs and drawings. This provided a dual benefit. It eliminated the need to print drawings and documentation of every order for each of the plant's 170 work cells, which resulted in an immediate savings in print costs and reduction of waste. In addition to accessing needed content, employees can now tap the collective knowledge of all team members right from their workstation tablet.
Moving to a more digital environment also allowed for more flexible formats such as data visualization and user-friendly video content. It's not only faster to record a video showing a procedure on a 100-foot machine than it is to write out each step, it's easier to understand. Using their digital capabilities, the team is continuing to build its library of photo and video assets.
Enhancing Productivity, Quality and Safety
The sum of all these initiatives is driving improvements in our factory's performance and helping us achieve new levels of safety, productivity and quality.
Providing access to the most up-to-date instructions, production settings and training content has improved productivity and efficiency of daily operations – key advantages in our digitization journey. Going digital, means there's also less risk that an outdated drawing or specification will reach the production floor, which contributes to improved quality. Removing paperwork and streamlining documentation is helping us reduce waste and clutter, which translates to cleaner, safer workstations.
One of the top benefits of our transformation has been enhanced safety. Safety has always been our 'License to Operate,' with prominent signage and messages keeping safety front and center. In our digitally connected environment, employees watch for issues that might impact safety and product quality and are able to share what they see to resolve concerns in minutes, rather than hours or days.
As the journey continues, our next focus is on decreasing repetitive movement to reduce ergonomic risk through automation.
Engaging and Empowering Employees
At the center of this shift is our people. Through greater collaboration, we're able to tap the collective knowledge of our teams, continuously improve on best practices, troubleshoot issues and problem solve in real time, and create end-to-end information streams.
This platform creates transparency and ownership within communications, so employees not only share input, they're able to contribute to content, and engage with and learn from each other. Through a news stream, teams review updates, post messages and ask questions, as well as quickly receive communications cascaded from other parts of the organization.
Just as mobile adoption has fostered a flexible mindset and willingness to try new tools and approaches in our personal lives, we're seeing great value integrating modern solutions into the manufacturing environment. It's an ongoing, intentional journey. Learnings gained at St. Jean will enable us to move faster to embrace and implement automation tools and technologies that will continue to transform our processes and evolve and optimize our operations.
It all adds up – technology and culture shifts resulted in a range of improvements over the 2014-2020 timeframe including:
– 56% decrease in accidents
– 23% increase in worker productivity
– 66% reduction in non-conformity issues
– 31% decrease in customer complaints