ABB Marks Five Years of Driving Industrial Transformation With ABB Ability Innovations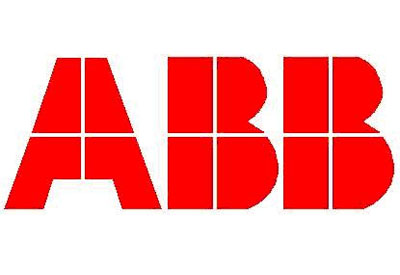 October 18, 2021
ABB is proudly celebrating five years of ABB Ability innovations. Officially introduced at ABB's Capital Markets Day in October 2016, ABB Ability solutions have been the bedrock in establishing ABB's major presence in the industrial Internet of Things (IIoT) market. Over that span, ABB has increased its annual R&D investment in the IIoT to five percent of total revenues, including nearly 5,000 engineering full-time equivalents (FTEs) dedicated to software and digitalization across the company's four business areas. With use cases that span condition monitoring, asset health, predictive maintenance, energy management, emission monitoring, collaborative operations, remote support, virtual commissioning and more, the 170+ ABB Ability solutions that make up the portfolio have been deployed by thousands of customers to harness data and transform operational decision-making.
"Over the past five years, ABB Ability has provided the infrastructure, innovation and intelligence for our customers around the world to make billions of better decisions," said Björn Rosengren, CEO, ABB. "Companies are demanding a holistic approach that connects all manner of industrial devices to analytics at the edge and in the cloud, married with a deep understanding of industrial business processes and their on-the-ground reality. That's what ABB Ability is all about: empowering insights for safer, smarter and more sustainable operations."
This month also serves as the five-year anniversary of the strategic partnership between ABB and Microsoft. The two companies have collaborated closely to accelerate industrial innovations under the banner of ABB Ability, including co-developing and co-selling of solutions. Microsoft technologies, including Microsoft Azure's platform-as-a-service capability, along with AI and machine learning-based analytics, have been important in enabling the ABB Ability portfolio with a secure and scalable cloud and edge platform. Over the past five years, ABB's business areas have built ABB Ability digital solutions on top of this foundation, including edge gateways, major cybersecurity tools, common application programming interfaces (APIs) and a standard data model, all powering a raft of domain-specific analytics applications.
Whether through digital enhancements to its core products, such as the ABB Ability System 800xA, the company's major distributed control system, or via breakthrough innovations like 2020's launch of the ABB Ability Energy & Asset Manager or September's release of the ABB Ability eMine solution, ABB has been laser-focused on maximizing value for its customers. The new infographic "Celebrating five years of safer, smarter, more sustainable operations" highlights some of the key solution milestones since the portfolio's inception.
ABB Ability also acts as an engine for business model innovation for the company, enabling still more value for customers through consumption model flexibility. A case in point is ABB Ability Genix, one of the flagship offerings in the portfolio, which can be consumed through a perpetual license or as a service, with a choice of on-premises, hybrid or cloud-based deployment. A modular, end-to-end IIoT and analytics suite, Genix seamlessly integrates IT, OT and other enterprise data in a contextualized manner, applying advanced industrial AI capabilities that support new insights to optimize operations.
Launched this week, ABB Ability Genix Datalyzer is a cloud-based data analytics solution for fleet-wide management and optimization of emissions monitoring equipment in highly regulated industries like cement, steel, chemicals and power generation. Also new in October, the ABB Ability Genix Asset Performance Management suite provides a comprehensive predictive maintenance solution to monitor assets, prescribe maintenance actions, improve equipment utilization and support lifecycle analysis and capital planning. Both new ABB Ability offerings are designed specifically to leverage the data acquisition and AI-backed analytics capabilities of Genix to create enterprise-wide visibility and improve decision-making at scale.