Motor Driven: Selecting the Proper AC or DC Motor for Applications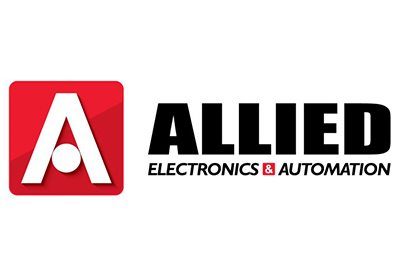 March 16, 2021
Common in most industrial settings, electric motors are broadly grouped as those driven by alternating current (AC) or direct current (DC). The two types of motors, each suited for different applications, have advantages and disadvantages and are are accompanied by multiple control devices and other components in power design to enhance their performance and ensure electrical safety.
Motor Selection: AC vs. DC
When it comes to motor selection, it's important to consider maintenance, care, and operation of any motor. In looking at AC and DC motors, outlined below are some important points to consider in any selection.
AC motors are quite common and offer specific characteristic options and applications:
– Lower power startup – AC motors start with less surge of current (which can potentially damage components) and generally start more easily.
– Flexible control options – These motors start by varying the current for startup, speed, and acceleration. AC motors incorporate variable frequency drives (VFD) and variable speed drives (VSD), which varies motor speed and output torque by altering input frequency and voltage. This allows operators to vary the speed, using only what's needed, and subsequently consuming less energy.
– Durable with a long lifecycle – Most AC motors operate at constant speed, are durable, and feature a long lifespan.
DC motors offer other distinct characteristics:
– Higher startup power and torque – In contrast to AC motors, DC motors require more current and torque on startup to turn the motor and keep it running.
– Responsive – DC motors start, stop, and come up to speed more quickly than most AC motors.
– Efficiency – DC motors are generally more efficient and consume electricity more economically than AC motors. However, they usually provide less overall power than AC motors.
According to Allen Bennett, a field application engineer with Allied Electronics & Automation, there are some salient characteristics of both AC and DC motors, as well as different practices in their operation and maintenance.
"One of the first things is you've got to make sure the motor has the right amount of torque to move the load," explains Bennett. "In our industry, it seems like most people are just replacing the motor they already have. So, they don't ever size the motor for the load that they're driving or determine the horsepower that they need to drive it and identify whether or not it is going to be operating at constant velocity. These are all things that you have to consider upfront before selecting an AC or a DC motor."
Consider the Proper Electric Motor According to Power, Configuration, and Starting Requirements
When selecting either an AC or a DC motor, it's necessary to consider the characteristics of the required torque.
DC motors small and compact size often produce the power and torque required to drive the load. However, this depends on the DC motor style. "If it's the old style, it has a rotor assembly sitting in the middle of the stator," explains Bennett. "It's got windings, and there's a commutator that the brushes ride on. There's much more inertia in the rotor assembly than on an AC motor. If you calculate the torque, using the reflected load inertia, then you can use a DC motor as the inertia ratio would be smaller between the rotor and the load."
Bennett adds that if a motor is not sized properly, it will pull more current upon startup than it is rated for and the starter – which serves as a breaker – will trip the motor off. "No matter if the motor's running at constant velocity, or accelerating, if it exceeds the current limit set on the starter then the starter will shut it off," says Bennett. "Each and every time, they'll say, for example, if your bearings go out, or something's jammed in the motor, it will still turn, but there's some sort of obstruction causing an over current limit."
Bennett says that when selecting an AC motor, one should be attentive to rear shaft extensions. "If you've got one that has a brake on the back of it, or an encoder, you might want to have that rewound instead of trying to procure a new one with the rear shaft extension, because the lead time's going to be long and the motor's going to be more expensive."
If the motor is standard with no special mounting configuration, and the motor is worn out, then replacement makes the most sense. It especially makes sense if the motor is mounted into a gearbox. Such motors – unless there is unique and special mounting or configuration requirement – can be easily replaced, and in most cases should be replaced rather than repaired.
Partner with a Motor Supplier for Smarter Selection
Bennett notes that when customers seek a new motor, they generally submit nameplate data of the one they're replacing and seek a like-kind motor to replace that defective or worn one. He cautions to consult with a supplier about the motor's application and its environment. The configuration around the motor may have changed, as motor technology changes. New and better motors, that may be more suitable to a specific climate or environment where the motor will operate, may also become available that were not available when the original motor was installed.
In addition, the power requirements of the motor may be different from the original installed motor or it may not have been properly specified at the outset, hence causing premature failure.
Maintainers and installers should have a conversation with a motor supplier to incorporate the best, most advanced motors, controllers, and accompanying technology, within the budget, to suit the application, environment, power requirements, and size actually required to drive the load.
"The biggest problem today with properly selecting electric motors, whether AC or DC, is that people don't know how to size them," says Bennett. "They often don't understand how the load is applied or what the reflected load inertia is; how fast they want to go or the move time; and all those considerations are really taken for granted." He cautions on replacing a motor with the exact same salient characteristics. When it's time to replace, reevaluate the requirements, confirm what the configuration should be, then shop for a replacement. "You may already have a motor and assume that whoever sized that original motor chose the correct motor – which we often find out is not the case."
The bottom line is following a deliberate process, says Bennett. "Know your motor options and carefully maintain your installed motors. Take advantage of the resources available from your distributor or supplier and discuss the best motor for an application so that you consider all requirements. This will lead to smart motor selection and better reliability of motors and their accompanying equipment."