ABB delivers safety and reliability for AGRANA's new wheat starch plant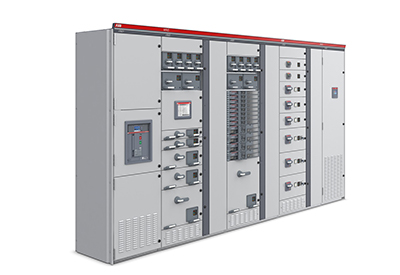 November 29, 2019
AGRANA, the Austrian-based food processing group, recently held the official opening of the second wheat starch production plant at its Pischelsdorf site. ABB supplied, installed and commissioned hundreds of drives and the complete low voltage (LV) power distribution system that ensure the safe, reliable control of every aspect of the plant's operation, from receiving raw materials, through processing to storage.
AGRANA has invested around € 100 million in the new plant, doubling its wheat starch production. The aim is to meet the growing demand for wheat starch, especially from the paper industry due to the increased use of recycled paper. The current boom in online retailing has also boosted global demand for packaging materials.
To ensure the safe and uninterrupted operation of the plant AGRANA set stringent requirements for the drives and power distribution system. ABB had an excellent track-record at the site's existing wheat starch plant, opened in 2013. That gave AGRANA the confidence to choose ABB to supply, install and commission hundreds of ACS880 drives and multi-drives and MNS low-voltage switchgear for the second plant. Tatjana Milenovic, ABB VP Food & Beverage, said: "The high level of collaboration between ABB and AGRANA is a practical demonstration of our commitment to zero distance to the customer. Value drivers like safety, system flexibility, reliability and efficiency are answered effectively through ABB's offering of low voltage switchgear and drives."
The ABB equipment is deployed across all the process steps in the plant – from receiving the raw wheat grain material over the milling, decanting, extraction of the starch to transportation into the starch silos – and is used for a wide variety of applications including pumps, fans, conveyors and compressors.
In addition to energy efficiency and precision control, a high level of safety has been achieved by the integrated drive-based safety functionality built into the ABB drives. The MNS LV switchgear also has a fully modular, withdrawable design that provides high levels of safety, availability and reliability for the plant's power distribution network – minimizing the possibility of any loss from unexpected downtime.