Universal Robots Launches Authorized Training Centers in North America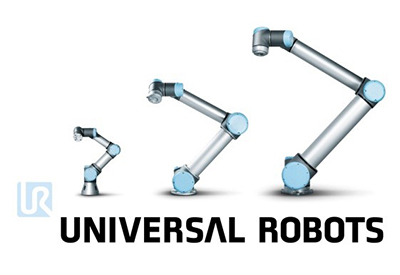 July 16, 2019
Universal Robots is commited to making collaborative robots (cobots) in the workplace accessible to all. The company is now building on the popular online modules offered through the UR Academy by enabling its sales channel to open Authorized Training Centers (ATCs). Through hands-on classes hosted by UR trained teachers, the ATCs will broaden users' understanding of the UR cobots' endless range of use cases, while providing opportunities for hands-on practice in real-life applications.
Worldwide, UR is planning 50 fully authorized ATCs in 2019, 13 of which will be in North America. The first four ATCs in the U.S. were just authorized and are now offered by UR sales partners Advanced Control Solutions, HTE Technologies, Ralph W. Earl Company, and Applied Controls.
Vice President of Product Marketing at Advanced Control Solutions (ACS), Cale Harbour, stressed how the new Training Center enables ACS to move from simply being a vendor to becoming a trusted partner and product expert. "From a business perspective, being able to offer this type of training also improves our place in the market, ensuring that current and potential customers start to rely on us as automation experts," he said. "As our customers build their knowledge, they can deploy the technology faster and see the benefits to their production – and their bottom line – quicker. It's a win-win for everybody involved."
Universal Robots Certified Trainers will conduct training modules that cover a range of core and advanced cobot programming skills, including cobot scripting, industrial communication, and interface usage. Small class sizes with student-centered objectives and hands-on practice with UR robots ensure that participants come away with valuable skills they can apply immediately in their workplace.
At HTE Technologies, Marv Dixon, vice president of business development and sales, explained how opening an ATC has allowed the company to fulfill its overall mission of becoming a full-service training center. "Using this approach, we've expanded our role as supplier to assist with the application process as well. The Training Center has also provided us with the perfect scenario in which we can introduce other products that our customers might not have otherwise considered, such as grippers and conveyors," he said. "With the Authorized Training Center distinction, we've become a resource that our customers can count on for up-to-date, accessible training and support."
Regional Sales Director of Universal Robots' Americas division, Stuart Shepherd, sees the ATC launch as an answer to sales partners' request for more tangible ways in which to offer support and training in a setting that allows customers to come and experience the cobots. "Now, current and potential customers can get in-person training, customizing their specific applications and needs," noted Shepherd. "Not only are our partners excited about this opportunity, they're virtually lining up to be the next rollout."
The modules of the Authorized Training Center program include:
Core: For any user of a UR cobot who has completed the online modules. Covers safety set-up, basic applications and flexible redeployment.
Advanced: For cobot users, technical sales people, and integrators with a practical need to optimize applications or find new ways of deploying UR cobots. Covers scripting, advanced uses of force control and TCP, conveyor tracking and performance review.
Industrial Communication: For users and developers who need to integrate cobots with third-party devices. Covers modbus TCP, FTP server, dashboard server, socket communication, Ethernet/IP and Profinet.
Interfaces: For users and developers who need in-depth knowledge on how to interface with UR cobots using script interfaces. Covers UR scripting, socket communication, client interfaces (port 30001-30003), real time data exchange and XML/RPC.
Service & Troubleshooting: For users, technicians, and engineers wanting/needing a better understanding of the mechanical hardware used by UR cobots, how to diagnose issues and resolve them. Covers the configuration of the cobot arm, controller, and safety system as well as preventative maintenance, system troubleshooting, and replacement of parts.