New Skilled Trades Training Centre Coming to Strathroy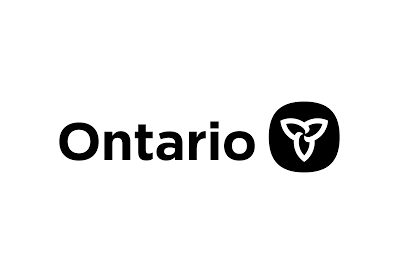 May 2, 2022
The Ontario government is working for workers by investing over $5.7 million to launch a new Skilled Trades Training Centre in partnership with the Technical Training Group, Lambton College, Thames Valley District School Board and London District Catholic School Board. The Centre, which will have state-of-art equipment, will help young people in Middlesex access the high-quality training they need to start well-paying careers in the skilled trades.
"Everything Premier Ford and our government is doing is about helping people find meaningful work close to home, so they can earn bigger paycheques, take care of their families and build stronger communities," said Monte McNaughton, Minister of Labour, Training and Skills Development. "This investment means young people in Strathroy will have access to cutting-edge technology and education, so they are ready for life-long careers in the skilled trades."
The Training Centre will provide apprentices, secondary and elementary school students with the equipment and training they need to explore careers as Industrial Mechanic Millwrights, Welders and Metal Fabricators, as part of the Ontario Youth Apprenticeship Program. In addition to training and program delivery, the investment will help school boards purchase a lifting crane, welding booth and accessories, robotics, 3D printers and safety equipment, which are all critical to successfully preparing students for these careers.
"This project aligns perfectly with the Municipality's growing Junior Trades programs, which are already attracting local young people to the skilled trades," said Mayor Joanne Vanderheyden. "This partnership is an incredible opportunity to give students and apprentices access to the high-quality training they need to kick off a career in the trades, and close to home."
Finally, the program will connect participants and local employers under one roof to ensure training meets the needs of the local job market and students have the skills needed to match the careers waiting for them.
"Municipal Council and local industry leaders identified the need for local technical training as part of Strathroy-Caradoc's Strategic Plan 2020-2029. Young people are leaving Strathroy-Caradoc to pursue careers in the trades and they are not coming back," said Fred Tranquilli, Chief Administrative Officer, Municipality of Strathroy-Caradoc. "This project will give young people the opportunity to pursue their apprenticeship training locally and be more likely to enter our local workforce. This is a critical pillar of our economic development strategy."
This project is funded by Ontario's Skills Development Fund, a more than $200 million initiative that supports innovative programs that connect job seekers with the skills and training they need to find well-paying careers close to home.
Quick Facts
•Data suggests that the need to replace retiring workers is elevated in the skilled trades. In 2016, nearly one in three journeypersons in Ontario were aged 55 years or older.
•Demand for skilled tradespeople in the London area and across Ontario is growing, based on online job postings in the last six months. Construction millwrights/industrial mechanics and welders were among the positions in demand by employers.
•There were over 2,000 online job postings for skilled trades-related positions in the London Census Metropolitan Area over the last six months compared to about 1,300 a year earlier
•For more information, please contact: Bill Dakin at 519-245-1105, ext. 253 or by email: bdakin@strathroy-caradoc.ca
•Ontario's Skills Development Fund is supported through labour market transfer agreements between the Government of Canada and Government of Ontario.
Additional Resources