HPS Free Webinar – Liquid vs Dry-type Transformer Technologies
March 6, 2023.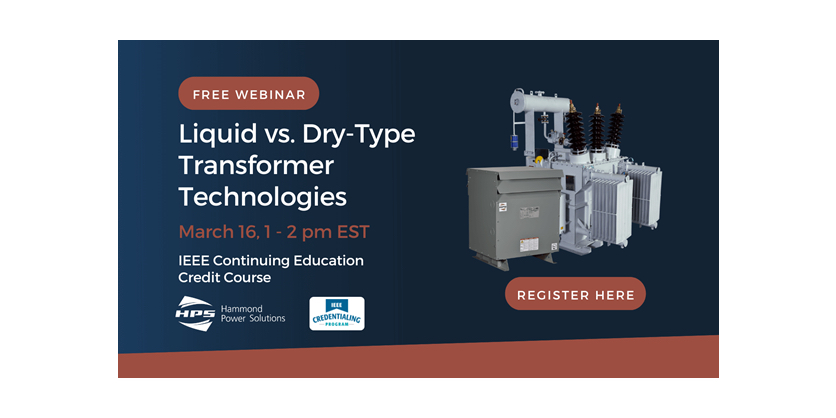 In this IEEE Continuing Education Credit course, attendees will learn the difference between liquid cooled vs. dry-type transformer technologies. Attendees will also gain an understanding of the benefits of both transformers concerning switchgear applications.
Session Date & Time:
March 16, 1:00 – 2:00 PM EST
Duration: 1 hour including Q&A
An IEEE Continuing Education Credit is available for this session, select this option on the registration page to receive certification.
After registering, you will receive a confirmation email containing information about joining the webinar.
Related News
The HPS Power Quality Lab allows customers to experience real time testing of line side HPS power quality products such as transformers, line reactors, active harmonic filters and passive harmonic filters as well as load side products such as load reactors and different types of dV/dT filters with various cable lengths. The power quality products can run at full load using either 10HP, 25HP and 100HP VFD systems and associated motor/load.
The HPS Power Quality Lab has been available for booking since October 2022.