ABB's #Buildthefuture Roadshow Returns, Empowering the Transformation of Cities and Industries with Innovative Technology
May 8, 2023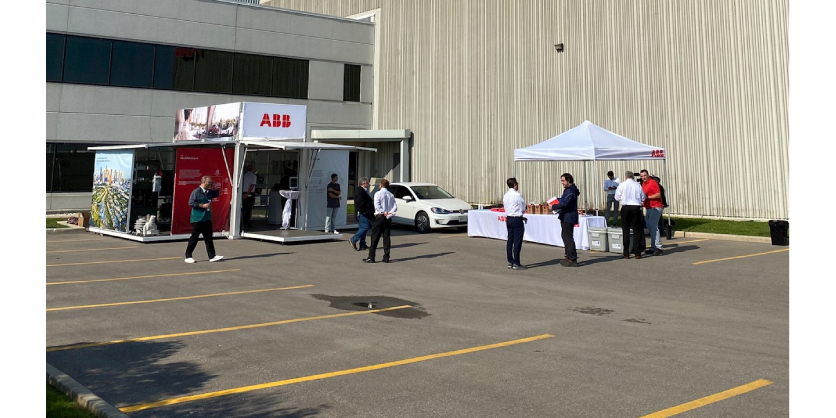 At the ABB #Buildthefuture Roadshow, visitors to learn about safe, smart, and sustainable technologies that help the industry meet its energy efficiency commitments
An opportunity for professionals to network and learn how to make cities smarter together
ABB to host technical sessions on smart buildings, energy efficiency, and more in Burlington, ON, and Montreal, QC
The ABB #Buildthefuture Roadshow returns for a second year with its hands-on, in-person events across Ontario and Quebec from April to June 2023. The 400 square foot showroom on wheels demos the breadth of ABB's offering. The showroom showcases how ABB's innovative technology helps industries safely reduce their carbon footprint while limiting downtime and unplanned costs.
The one ABB approach allows electrical engineers, electricians, industry professionals and contractors to touch and see different product groups and equipment working together. Many solutions can reduce costs, optimize energy efficiency, improve safety and reliability and achieve precise control and predictability.
"We are pleased to hit the road in 2023 for a second year to showcase our latest and greatest solutions to the industry. The #Buildthefuture Roadshow features our range of integrated solutions, from source to socket, in areas of electrification, motion, process automation and robotics. In this rapidly changing digital world, these solutions enable businesses to be safe and smart, which is critical to making informed decisions about sustainability, energy efficiency and innovation," says Rob MacPherson, Commercial Director and Senior Vice President of Sales, Electrification business, ABB Canada.

Rob MacPherson, Commercial Director and Senior Vice President of Sales, Electrification business, ABB Canada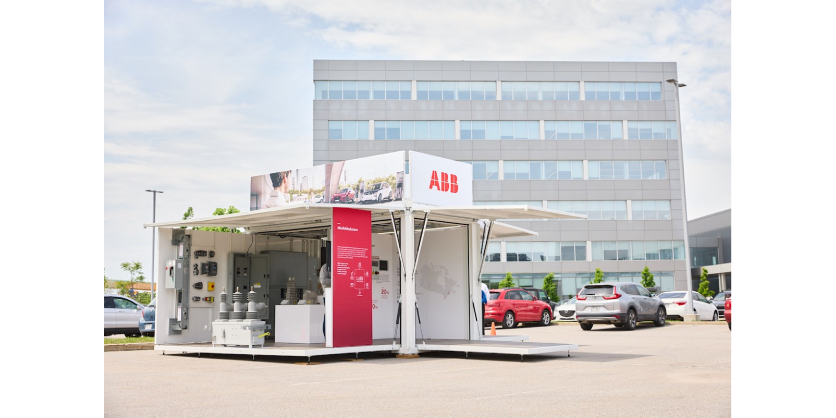 Experts will guide visitors through an immersive experience starting with ABB Ability, the digital solution that empowers smart operations and real-time, data-driven decisions. The demo continues with ABB's latest technologies in electrical distribution, control and power, building automation, motors, drives, emergency lighting and a selection of the more than 200,000 products by the ABB Installation Products Division.
ABB is pushing the boundaries of technology and embedding sustainability in everything it does. Many of ABB's products, services and solutions directly address the causes of climate change by facilitating increased energy efficiency, the integration of renewables into the energy mix, and the conservation of natural resources.
More Information
BuildTheFuture Roadshow for dates, locations and to see a list of featured products
ABB's 2022 #BuildtheFuture wrap up video
Explore ABB's smart city and infrastructure ecosystem
Related Story
Forbes magazine has released its annual ranking of Canada's best employers for 2023 and for the eighth year, ABB is among the most recognized employers in the country.
The ranking was based on a survey of more than 12,000 Canadians employed by companies and institutions with a minimum of 500 employees. Participants were asked to respond to a multitude of questions, including a rating for their current employer and other Canadian organizations. These results were factored into generating a list of the top 300.