Weidmüller presents new solutions for automation and digitalisation at SPS IPC Drives 2018 in Nuremberg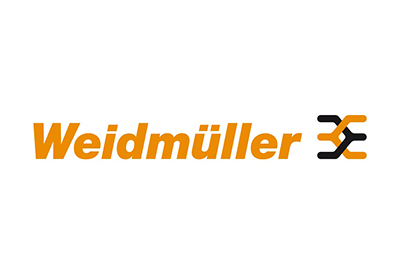 November 29, 2018
Europe's leading trade fair for electrical automation, SPS IPC Drives, took place from 27 to 29 November 2018 in Nuremberg. The Weidmüller Group presented new solutions for digitalisation and automation at Stand 351 in Hall 9. In addition to the dialogue with customers, the focus was on digital solutions based on IoT-capable components, software and services. "Using our new 'IoT Demonstrator powered by u-mation', we can demonstrate our automation portfolio including u-control and the u-create studio software tool. We also provide the infrastructure to operate the system, including routers, switches and the innovative ProTop power supply," said Chief Marketing and Sales Officer José Carlos Álvarez Tobar. For the first time, the company had two stands at the trade fair as solutions for machine control and system visualisation was also presented in Hall 7 at the Weidmüller GTI Software GmbH stand.
Automation technology plays central role at Weidmüller
The factory will be able to control itself through intelligent networking and will have the flexibility to adapt to new requirements. The automation solution u-mation from the Detmold-based electrical engineering company combines modular automation hardware as well as engineering and visualisation tools with digitalisation solutions, thus enabling all process levels to be connected – from the sensor to the cloud. From control applications to data-based, predictive machine maintenance through industrial analytics, it thus provides the basis for more efficient production concepts. "With the flexible u-control, the modular u-remote I/O system and the multi-touch panel that is intuitive to operate, customers have access to a comprehensive hardware portfolio that offers high levels of flexibility for configuring individual solutions," said Álvarez Tobar. The company also presented a preview of new functions and further developments of its Industrial Analytics solution for the first time. Artificial intelligence and machine learning methods were featured.
Modular system concepts thanks to decentralised solutions with FieldPower
Other highlights include modularisation and decentralisation in production. In the future, the implementation of modular system concepts will increasingly require decentralised, adaptable solutions that cover a wide range of functions. Existing systems are also due to be expanded on a decentralised basis. At the trade fair, Weidmüller demonstrated its FieldPower system that offers a solution for implementing decentralised system and automation concepts in a way that is future-proof and economical. "Whether it's a matter of power distribution for robotics, decentralised power electronics or decentralised automation technology – with the FieldPower system, Weidmüller offers a solution for decentralisation and modularisation," said Álvarez Tobar.
Increasing focus on digitalisation infrastructure
The global increase in the number of smart end devices means that networking requirements are becoming increasingly complex. This also poses new challenges for the infrastructure. Conventional Ethernet bus systems will not be able to meet the demands placed on them by automation technology. New solution concepts will be needed in the future. At the trade fair, Weidmüller used a demonstrator to show initial technological approaches for end-to-end single pair Ethernet cabling ranging from building systems and technology to sensors in factory automation. "The 'single-pair Ethernet' technology, which is being developed jointly with several partners, makes it possible to transmit Ethernet with two wires instead of eight. This reduction allows significant savings in size, weight and price compared to current solutions," said Álvarez Tobar. For the development of smart connector and infrastructure solutions and industrial connectivity, the Detmold-based company has also recently established a Smart Connectivity Competence Center, which will increasingly focus on these topics.