Pilz Virtual Trade Show 2020 – Conferences Agenda May 26-27-28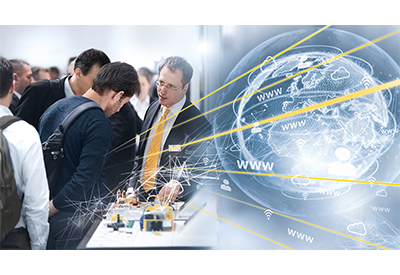 May 20, 2020
Pilz will be hosting several conferences for their 2020 Virtual Trade Show starting on Tuesday May 26th. Read below to learn more.
Conferences Tuesday May 26th, 2020
Paralyzed by a cyber incident: lessons learned
Hacked – What now? How did Pilz overcome the cyber attack of October 2019? What strategies were developed and shared? And what lessons has the company learned from the experience?
Tuesday, May 26 26th, 9:00 am (EDT)
Safe area monitoring with sensors
Safe area monitoring – Pilz will present case studies from practice: what are the challenges and solutions that safe sensor technology has to offer (comparison between safe light curtains, laser scanners and radar system), from planning through to commissioning.
Tuesday, May 26 26th, 10:00 am (EDT)
How to apply service robotics modules successfully and safely in intralogistics
The combination of service robotics and automated guided vehicles opens up new possibilities in intralogistics. Case studies from practice show how service robotics can be used successfully: from planning, component selection, engineering and commissioning through to CE marking.
Tuesday, May 26 26th , 11:00 am (EDT)
Conferences Wednesday May 27th, 2020
Driverless route to Industrie 4.0
Functional safety for automated guided vehicles (AGV) is a critical success factor with regard to Industrie 4.0. In future, safety architectures for AGVs will need to adapt to each respective AGV application scenario. Case studies show how to facilitate safety and flexibility simultaneously.
Wednesday, May 27th, 10:00 am (EDT)
Human-robot collaboration (HRC) in industrial practice
After the hype surrounding HRC it is now necessary to reconcile safety and productivity. This can only succeed by regarding the whole robot application and by including the issue of safety from the start. It's important that the whole application is assessed, safeguarded and operated in a way that is legally compliant.
Wednesday, May 27th, 11:00 am (EDT)
Conferences Thursday May 28th, 2020
Strategic partnership with Pilz for system integrators
Pilz system partners are system integrators who develop holistic solutions for our joint customers, so that machines are manufactured and operated safely – regionally and internationally. In this presentation you will discover everything about their program and how you too can become a Pilz system partner.
Thursday, May 28th, 10:00 am (EDT)
Access and entry for authorized persons only – safety and industrial security in practice
Industrial security is becoming increasingly important alongside machinery safety. Using selected application examples, Pilz will illustrate the comprehensive solutions that can be implemented with regard to access and entry permissions for your plant and machinery machinery.
Thursday, May 28th, 11:00 am (EDT)
Register HERE.