ZCASE® BMZB Series – 32V Battery-Mounted Fuse Holder with Busbar from Littlefuse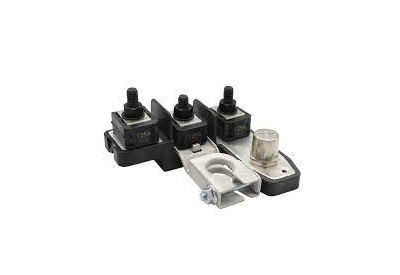 January 31, 2022
The Battery Mount ZCASE® Fuse Holder with Busbar (BMZB) series allows you to mount fusing directly to a post-style battery terminal. This series offers a compact solution with an integrated busbar, which consolidates complex wiring around a battery system, eliminating or reducing the need for additional wiring.
By creating additional fusing locations outside of the main fuse box, these products help reduce cabling and assembly time and provide localized circuit protection without modifying the existing battery harness.
This product is designed to mate with M6 ZCASE® fuses, and is rated to operate with fuse ratings up to 400A. This series mounts directly to the battery post with all necessary hardware coming pre-assembled. Available in 2-, 3-, and 4-position configurations, this series serves as a scalable circuit protection solution.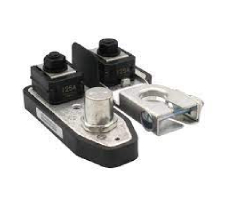 Features and Benefits
Specifically designed to relocate circuit protection closer to a vehicle battery
Integrated busbar
Plastic cover and overmolded housing
Battery clamp oriented to provide clearance for wire routing
Applications
Battery-Mounted Circuit Protection
Secondary Circuit Protection for Applications and Motors Such as Trucks and Snow Plows
Best Used for Hydraulics, Electric Pumps, or Other Secondary Motors
For more information about the Battery Mount ZCASE® Fuse Holder with Busbar (BMZB), click here