With ctrlX SERVICES, Bosch Rexroth is Expanding Its Wide Range of Support Services for ctrlX AUTOMATION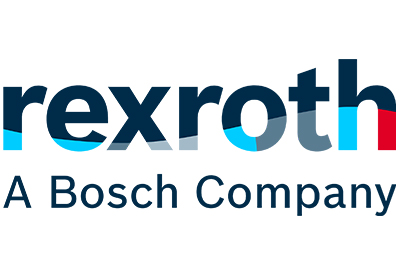 October 19, 2020
Bosch Rexroth is expanding its ctrlX AUTOMATION platform by adding new services for users: App Store, Device Portal and online Community. The platform with app technology stands out with its open, modular design and opens up entirely new possibilities in the field of industrial automation. ctrlX SERVICES docks onto the platform and makes life much easier for developers.
"ctrlX AUTOMATION works like a smartphone with an operating system and apps for industrial automation. Our customers can adapt their system just like we adapt our smartphones to meet our needs with apps. We would like to make life as easy as possible for digital natives. Thanks to simple integration, plug & produce, co-creation and open standards, our platform is easy to use, fast and flexible," explained Steffen Winkler, Vice President Sales of the Business Unit Automation & Electrification Solutions.
The previous service package for the automation platform comprising classic and digital services as well as various services for the customer journey such as the ctrlX Configurator has now been expanded in a logical manner.
New services for the future of automation
Users of ctrlX AUTOMATION can use apps from Bosch Rexroth, third-party providers or apps that they have created themselves. As a result, individual solutions can be put in place quickly and easily and new business opportunities can be exploited. With the ctrlX App Store, Bosch Rexroth offers online access to all available applications and libraries for producing apps. The customer is given quick access to detailed information, documentation and release notes. By subsequently downloading additional apps, system functionality can easily be expanded. Licenses are available from the store.
The ctrlX Device Portal is another new addition to the service portfolio. It allows significant savings when maintaining and updating device software. All available apps can be assigned to ctrlX CORE and updated. Via the portal and its cloud technology, control systems across a number of locations can be managed centrally and secure remote access to the user's own control systems is possible. Security updates and new functions can be installed, backups can be restored and information about available updates and extensions can be retrieved – all regardless of location. The solution stands out with its secure communication requiring only an Internet connection.
The ctrlX AUTOMATION Community is also new. Here, users are given information regarding the automation platform and its app zone – from updates and how-to videos to example applications. Users can also present their own solutions or access others. Questions and discussions regarding the exchanging of knowledge find their place in the forum. A software development kit with NRT/RT library for communication with the ctrlX Data Layer (available for C/C++) is also provided here.
"The platform lives from user experience, shared knowledge and ongoing further development by our experts and users. That is why we have created a community for networking. Our new services round off the existing ones logically," said Steffen Winkler.