UBITO Wiegand Sensors for Implantable Devices – Wireless Charging (Transcutaneous Power) For Implantable Devices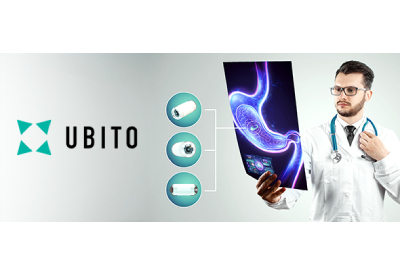 December 3, 2021
In combination with low-frequency electromagnetic fields, UBITO's Wiegand sensors can be used to provide energy for low power applications in environments where high frequency transmission is challenging. For example, the Wiegand pulse can be used as an electric source to charge implantable medical devices, such as capsule endoscopes or pacemakers, using lower frequency electromagnetic waves that can be transmitted through the skin without any damage to human tissue.
Features:
Millions of Pulses, No Reduction in Energy
Consistent Energy at Low-Frequencies
Self-Powered Sensing
Pulse Energy Harvesting
UBITO's Wiegand sensors offer self-powered, bipolar magnetic sensing, providing consistent pulses every time external field polarity switches. A single pulse can provide energy for ultra-low power electronics or a trigger to 'wake-up' intermittently powered electronic circuits. Successive pulses can be stored to offset the energy demand of low-power circuits. Applications can even integrate both magnetic sensing and energy harnessing – using the pulse energy for power ultra-low power circuits which use the timing of the pulses to perform tasks (e.g. count event data).
Unique Charac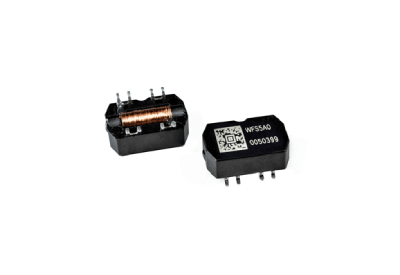 teristics
Non-Contact Electromagnetic Harvesting (Zero Mechanical Wear): There is no mechanical connection between the triggering field and energy harvesting device and therefore no mechanical wear.
'Magnetic event' Triggered Energy Pulses: Due to the inherent hysteresis of the Wiegand wire, pulses are triggered when the magnetic field strength reaches a threshold.
Consistent Pulse Energy: A consistent pulse energy level is induced, even at extremely low frequencies of magnetic field change while additional inductive effects at higher frequencies result in higher pulse energy.
Millions of Pulse Events with no Reduction in Energy: Even after millions of polarity switching events, the pulse energy levels remain consistent.
High Pulse Triggering Frequency Limit: Unlike many mechanical event-triggered sensors, triggering events can be differentiated at frequencies over 30kHz.
Applications
Wiegand pulses can be used to power ultra-low power electronics, eliminating the need for a battery. In such cases, there is no need to check or replace backup batteries, sharply reducing maintenance requirements. Alternatively, they can increase the lifetime of a battery-powered system by reducing the system's power consumption. Recent improvements in the quality and reliability of Wiegand sensors have paved the way for more applications and uses that capitalize on the Wiegand pulse generated and its inherent energy.
POSITAL-FRABA anticipates that improvements to the energy harvesting potential of the Wiegand wire system, coupled with improvements in low power electronic chips, will ultimately lead to fully selfpowered sensors. Add in the possibility of wireless data communications and we are approaching the ideal of stand-alone sensors that won't require wired connections for power or data communications. Such sensors would open the door to an enormous range of exciting applications.
Learn More about the Wiegand Effect
Follow the links for more Information about Magnetic Sensing, Energy Harvesting, and Integrated Sensing and Harvesting with Wiegnad Sensors