The new AKVP series of Electric Expansion Valves creates possibility through simplicity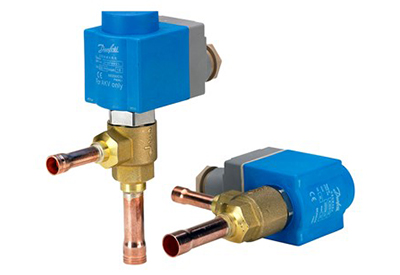 January 24, 2019
The new AKVP series of electric expansion valves reduces complexity by merging the well-known AKV10 & AKVH10 portfolio into one product, 50% increased capacity in the same housing and boosting the performance.
In October 2018, Danfoss premiered our new AKVP electric expansion valve to the world on the world's biggest cooling stage: Chillventa. The response was incredible. So many attendees stopped by our booth to hear about the AKVP and what it can do for their food retail cases, cabinets, and cold rooms. Our team members were happy to not only answer their questions but also discuss how this solution can best fit their specific needs.
The new AKVP series represents a fundamental shift in how we design and deliver electric expansion valves. We're reducing complexity by migrating our AKV and AKVH lines over to the AKVP platform — meaning there is a single electric expansion valve solution that can fit almost every application. The new AKVP also works with most refrigerants, including CO₂ and HFCs, so it's easy to integrate into existing designs and system, or future proof new systems so they're compliant with new and coming regulations.
On top of that, we're increasing the capacity of the AKVP range by over 50%, to cover larger CO₂ installations.
Finally, the AKVP features our innovative "soft-pulse" technology, which reduces the intensity of the pulsations created by the new AKVP design ensuring quieter operation and reducing pipe movement.
You can watch Hans O. Matthiesen share his excitement about the AKVP from the show floor at Chillventa over at this LinkedIn page.