Speed Controller Nickle Plated Brass Push in Fittings from Canadian Pneumatics Inc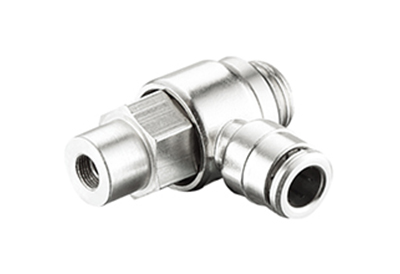 February 4, 2019
Speed Controllers Valve is ideal for controlling the operation speed of a driving device as well as for movement of machines such as cylinder, pneumatic, finger etc.
Feature
Precisely permit the optimal rate of airflow for the smooth cylinder movement of driving devices.
The Compact and light body permits use in confined space .
Uni-directional airflow is available for either exhaust or inlet flow control methods.
The compact design provides a comparable range of speed as the conventional speed controllers do.
All R and NPT threads are coated with sealant.
All cylindrical threads are equipped with standard O-ring seals .
For more information go HERE