Single-Phase Solid State Soft-Starters from Carlo Gavazzi Automation Components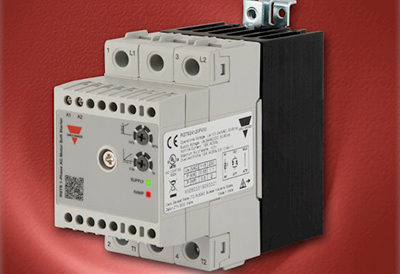 February 4, 2019
The RGTS Series is a fully solid state solution. Wire bonding technology reduces the thermal and mechanical stresses of the output chips resulting in a longer lifetime compared to other assembled technologies or electro-mechanical solutions. The RGTS is a very simple soft starter requiring just two user adjustments. The motor ramp-up time, and initial torque, can be independently adjusted via the built-in potentiometers. The green LED indicates the supply voltage presence. The ramp-up and full-voltage indication are provided through an orange LED. The RGTS does not require a dedicated control signal. Hence less wiring is involved. Despite its simplicity, the RGTSsolution that can help to reduce motor starting current by 40% compared to a direct on-line start.
The RGTS Series features include:
1-phase soft-starter
All solid-state device, no bypass relays
Universal 120-240VAC line voltage rating
Controlled by line voltage
Option for VAC or VDC supply voltage
Maximum current rating 12, 16 or 25AAC
Up to 10 starts per hour at rated current
Voltage ramp-up control algorithm
Status indicating LEDs
CE approved, cULus listed
The RGTS is an ideal solution for simple applications such as centrifugal pumps, compressors, and fans that do not require a start capacitor.
For more information go HERE