Quick and Easy Simulation of Drives with SINAMICS Drivesim Basic
April 18, 2023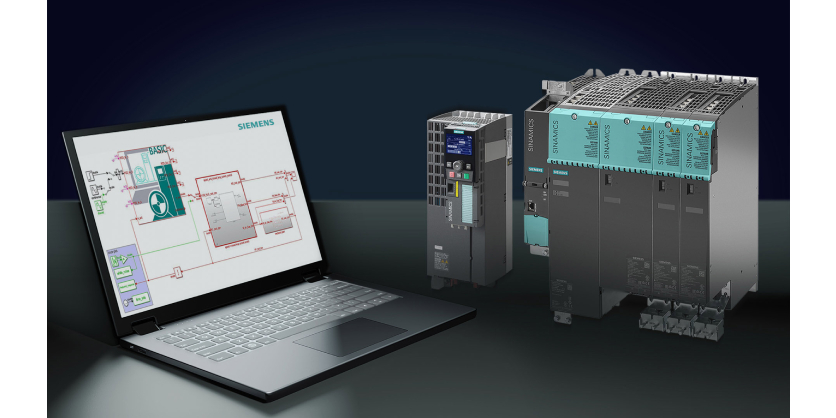 New SINAMICS DriveSim Basic software solution for fast and easy simulation of drives
Seamless integration of models into commercially available simulation programs
Validated function units accelerate development phase
With SINAMICS DriveSim Basic, Siemens presents a new software solution, with which drives and their behavior in machines and plants can be simulated, adapted and optimized. With this new solution, Siemens offers a quick and easy entry into the drive simulation and enables machine and plant manufacturers to accelerate their own development phase.
SINAMICS DriveSim Basic bridges the gap between logical and mechanical simulation. The application focus is on simulation support of the customer application, i.e., the components that interact with the drive. The simulation provides answers to drive questions even before a concrete product selection has been made. For the virtual commissioning of the PLC control with known Profidrive telegrams or complex mechanics on the virtual drive shaft, the model provides a reliable representation of the drive system in the required level of detail.
One possible application scenario is the coupling of the PLC and the mechanical model via SINAMICS DriveSim Basic. The calculated load profiles can then be loaded into the TIA Selection Tool or SIZER and a drive selection can be made. The required drive parameters and interfaces known from the real world are available for the simulation.
Users configure only the part of the drive that is needed for simulation purposes — and a time-consuming complete virtual commissioning of the drive is not required — ultimately saving time and costs. The models in SINAMICS DriveSim Basic seamlessly link to the existing drive documentation and have been validated against real SINAMICS drives using the same test vectors.
For easy handling, SINAMICS DriveSim Basic is available as a standardized Functional Mockup Unit (FMU) model. The software offers the same FMU file for every SINAMICS drive. For example, SINAMICS S120 and G120 drives including the motor can already be represented. Additional drives will follow.
This FMU can be imported directly into the simulation program used. SINAMICS DriveSim Basic is compatible with many commercially available simulation programs, such as Simit, Simcenter Amesim, NX Motion or Matlab Simulink. Together with other virtual Siemens solutions such as SIMATIC S7 PLC SIM Advanced or NX Mechatronics Concept Designer, a consistent model-based development process can be implemented.
More Information
Virtualization for digital twins of your drives
Related Product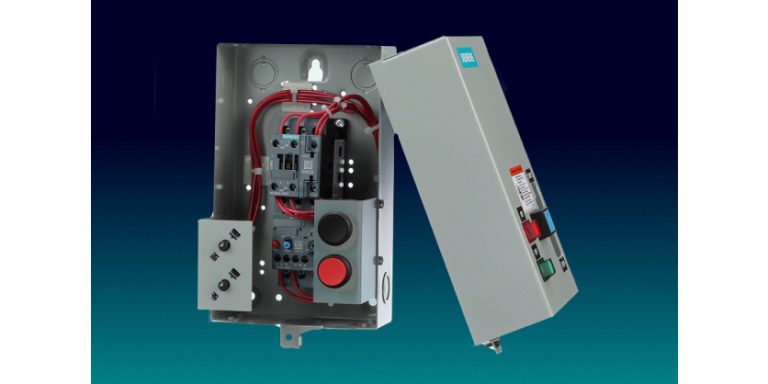 Siemens has developed an innovative enclosed line of motor starters using their SIRIUS product family, placing the most advanced motor control technology "in a box." To compliment their long standing "V" series made-to-order SIRIUS Motor Starters, the 3RE41 line offers a modular approach to ordering and configuring enclosed motor starters.
SIRIUS 3RE4 offers a wide selection of enclosed motor starter packages, contactors installed in NEMA 1 enclosures, which can be converted to 3-phase or 1-phase motor starters with the addition of an overload relay (sold separately). Packages are available with or without SIRIUS ACT control devices, pilot lights and control transformers.