SEW-EURODRIVE: MOVI-SWITCH motor starters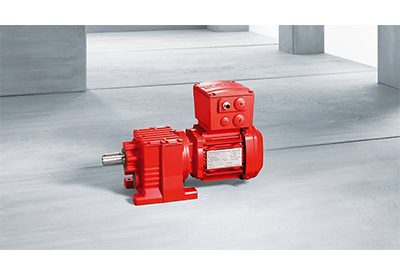 November 29, 2019
For decentralization with power ratings up to 3 kW: MOVI-SWITCH the compact and durable motor starter. Drive tasks without control cabinet. Close to the motor and optionally available with IP66 degree of protection.
No additional space required with the MOVI-SWITCH motor starter
Are you looking for a particularly durable motor starter for your decentralized application? No problem. We have just the right solution for you with the MOVI-SWITCH motor starter for decentralization with power ratings up to 3 kW. Depending on the design, you can choose between a contactless MSW-1E/1EM star bridge switch or a MSW-2S switching element with contact. In terms of the direction of rotation, you also have two options depending on the design: CW or CCW, depending on the phase sequence or CW and CCW, regardless of the phase sequence.
Our 3 MOVI-SWITCH designs are compact, durable and equipped with powerful features.
MOVI-SWITCH has IP54 degree of protection and is alternatively available as IP55, IP65 or IP66. Regardless of the environment: MOVI-SWITCH is designed for ambient temperatures from -25 °C to +40 °C (…+60 °C).
Even use in applications with combustible dust as per Zone 22 is no problem. Our motor starter corresponds to Equipment group II, Category 3D according to the 94/9/EC (ATEX) Directive, or as of April 20, 2016 of the EU Directive 2014/34/EU (ATEX).