Servo2Go: Digital Servo Amplifiers for Embedded Applications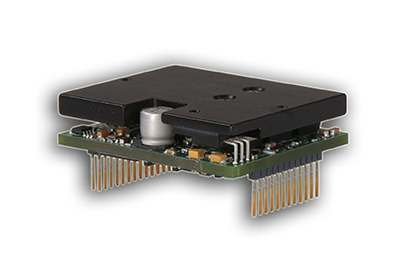 July 29, 2019
Servo2Go.com announces the release of the DZRALTE Series of High Performance Digital Servo Drives from Advanced Motion Controls of Camarillo, CA, which are engineered to conquer the most demanding industrial applications!
The DZRALTE Series are digital servo drives that control brushed & brushless servomotors in a compact form factor which make them ideal for embedded applications. These fully digital drives operate in torque, velocity, or position mode and employ Space Vector Modulation (SVM) which results in higher bus voltage utilization and reduced heat dissipation compared to traditional PWM drives. The command source can be generated internally or can be supplied externally. In addition to motor control, these drives feature dedicated and programmable digital and analog inputs and outputs to enhance interfacing with external controllers and devices.
The DZRALTE Series feature a RS-232 interface for drive configuration and setup as well as a RS-485 interface for drive networking. All drive and motor parameters are stored in non-volatile memory. Drive commissioning is accomplished using AMC's powerful & user friendly free DriveWare software.
The combination of a DigiFlex® Performance™ DZRALTE servo drive with its DriveWare software establishes a new benchmark in versatility! Capabilities built into the DZRALTE servo drives include:
Size Ranges: 10-175 VDC @ 6A to 30A continuous (60A peak) Output
Full tuning control of all three servo loops: Position, Velocity and Torque
Real-time oscilloscope with up to 8 channels to ensure that tuning achieves the highest performance
Status window with over 50 simultaneous channels for drive and system diagnostics
I/O configuration configurable to latch/non-latch as well as active-high & active-low
Universal servo motor compatibility by means of automatic commutation adjustment
Dual Loop Feedback – Increases both stability and accuracy
Additional information on the DZRALTE Series Servo Amplifiers can be found at- https://www.servo2go.com/catalogsearch/result/?q=DZRALTE