ReliaGear™ LV MCC Enhanced Technology Helps Improve Safety and Communication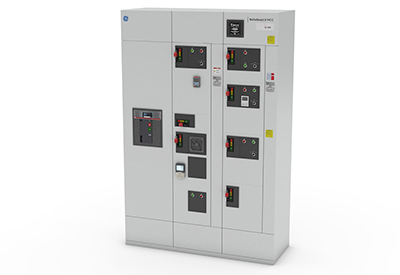 November 23, 2022
ABB recently announced enhancements to their flagship ReliaGear LV MCC low voltage motor control center. In addition to ACS580 variable frequency drives, ReliaGear LV MCC is now available with PSTx softstarters up to 500 HP, motor starters with SACE Tmax XT motor circuit protectors, and UMC100.3 relays. All are compatible with a wide range of fieldbus protocols and offer the option for retractable stab arc flash mitigation (AFM) units.
"Customers have identified safety, communication flexibility and unit sustainability as their top concerns and ABB has responded with these technology enhancements." said Dick Jackman, Senior Vice President, ANSI MV+LV Switchgear, ABB. "Additionally, we understand that footprint is important and expensive for customers to build and maintain so ReliaGear LV MCC units are also built with high density in mind."
•Safe: Arc Flash Mitigation (AFM) motor starter units incorporate a retractable stab mechanism for closed-door racking of units. This feature helps provide added protection to personnel from the dangers of arc flash occurrences
•Smart: PSTx softstarters are available up to 500HP and feature built-in Modbus and Anybus modules that support all major communication protocols. PSTx softstarters reduce the mechanical stress on motor applications, helping to increase system uptime
•Sustainable: Where footprint allows, ReliaGear LV MCC starter units are backward-compatible with the previous generation E9000 LV MCC to help customers sustain existing equipment longer
Additionally, UMC 100.3 relays, as well as Multilin MM200 and MM300 motor management relays, allow for a wide range of communications options and SACE Tmax XT feeder breakers allow customers an option for Ekip and Ekip Touch trip units to help increase reliability, installation time, and connectivity.
To learn moreabout the the enhancements to ABB's ReliaGear LV MCC low voltage motor control center, click here