Phoenix Contact: TRIO DC UPS with Integrated Power Supply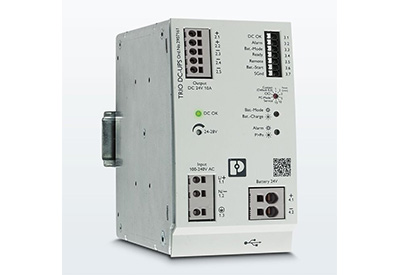 August 21, 2018
Supply DC loads reliably and save space with the new uninterruptible TRIO power supplies. An input grid is no longer necessary for startup. Connected industrial PCs can be shutdown easily via the integrated USB interface.
Features:
– Three versions: 5 A, 10 A, and 20 A
– Push-in connection
– Comprehensive signaling
– Dynamic boost up to 150% for 5 s
– Temperature range: -40°C to +70°C
– Integrated USB interface
– Startup from energy storage possible, even without mains input.
To learn more, click on the links below.

Learn More

Download Brochure