Pepperl+Fuchs Offers Globally Certified Enclosures for Industrial Explosion Protection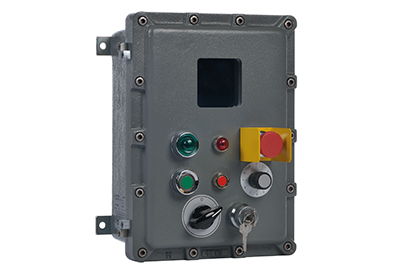 June 16, 2020
Pepperl+Fuchs' complete family of electrical explosion protection and accessories is a key component in hazardous locations where people and equipment must be protected. The company's electrical explosion protection equipment (EPE) portfolio includes a wide range of enclosure sizes and styles, providing optimal design configurations for nearly all hazardous area applications.
Pepperl+Fuchs now offers globally certified enclosures and stocks several standardized sizes of explosion-proof ATEX, IECEx, and North American certified EJB and EJBX enclosures.
The Class I, Division 1, and Zone 1 enclosures are suitable for Groups B, C, and D / IIB+H2 with Type 4, 4X, 7, 9, Ex d, and IP66/67 ratings. They feature stainless-steel mounting and hinged hardware options, and are available in several sizes with optional windows. With Pepperl+Fuchs' new 4X overpressure testing certification, empty enclosures can be purchased to tap and drill in the field.
"These new enclosures and solutions carry ATEX, IECEx, and North American certifications and are capable of being used as stand-alone terminal boxes or in combination with other equipment in accordance with Pepperl+Fuchs' own system certifications," says David Hohenstein, technology director. "This flexibility gives system builders and OEMs the option of specifying a complete, certified solution from Pepperl+Fuchs and incorporating the product as part of a turnkey offering."
Enclosures are manufactured from high-quality stainless steel or copper-free aluminum with increased corrosion resistance. Their durability and design meet the requirements of many industries, including offshore and marine applications. Corresponding degrees of protection and ambient temperature ranges ensure long-term durability and safe operation. The enclosures are typically suitable for temperatures from -25 °C to +60 °C (-50 °C for ATEX/IECEx). They can be rated for temperatures as high as +120 °C.
"With a complete range of solutions for both Zone and Division applications, Pepperl+Fuchs has the products and expertise to satisfy the safety and operational requirements of today's process automation environments," adds Hohenstein.
For more information, visit www.pepperl-fuchs.com.