OGP Unveils New Floor Model SmartScope E45 Multisensor Metrology System
Joins SmartScope E7 to round out E-Series line-up of fixed lens, digital zoom system with IntelliCentric optics
August 8, 2023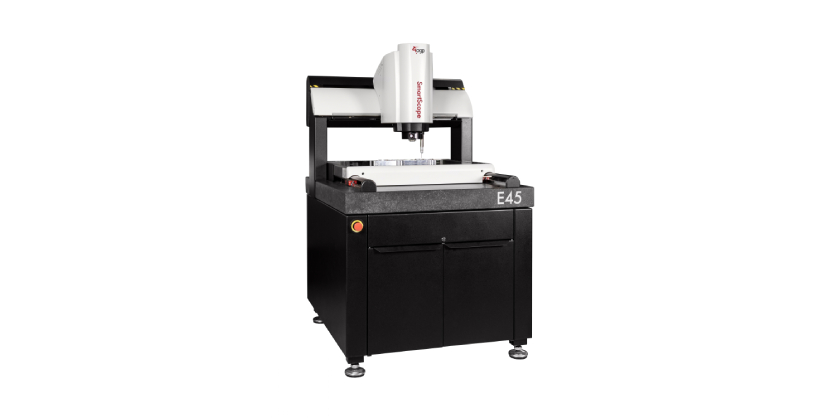 Optical Gaging Products (OGP®), a world-leading manufacturer of optical and precision multisensor metrology systems for industrial quality control, is proud to announce SmartScope® E45, a floor model addition to the all-new SmartScope E-Series family of Automatic Digital Zoom Metrology Systems.
With the launch of the benchtop model SmartScope E7 in September 2022, OGP reimagined their trusted SmartScope line-up to be accessible for all skill levels and budgets. Along with E7, E45 features the brand-new fixed lens IntelliCentric™ optical system – a fully telecentric optical system providing super high-resolution images, perfectly suited for video edge detection metrology. The digital zoom allows for instantaneous magnification changes, while the standard all-LED lighting system illuminates parts from all angles. E45 features a generous stage to handle large parts or a variety of smaller parts.
Jim Stern, Director of OGP Applications Engineering, remarked, "SmartScope E45 combines innovative optical design, advanced camera technology, and OGP's class-leading image processing algorithms. E45 has the same feature size range as mechanical zoom optical systems, but without moving parts, increasing throughput and system longevity. The IntelliCentric optical system produces outstanding optical performance at low zoom, with fantastic image quality, telecentricity, and distortion-free imaging."

Jim Stern, Director of OGP Applications Engineering
Optical Gaging Products is accepting orders for SmartScope E45 systems now.
More information