New E+H Turbimax Delivers Robust Turbidity Measuring in Industrial Applications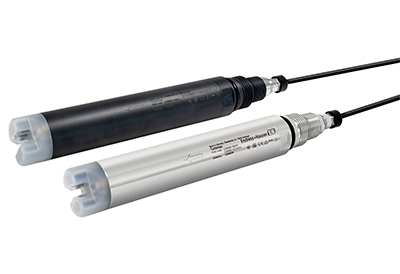 January 30, 2019
The new Turbimax CUS50D from Endress+Hauser is a highly reliable absorption style sensor for measuring turbidity and suspended solids measurement in hostile environments. It has a robust polymer measuring surface ideal for aggressive media including salt water. The unique dual pathlength design (5 & 10 mm) ensures effective measurements through a large range of applications including very dark liquids and sludges. This special measuring surface minimizes the risk of dirt accumulating and any surface contamination can be eliminated by the sensor's optional air cleaning system.
Consistently accurate measurement results are achieved thanks to advanced digital signal processing in the sensor and Memosens protocol used in the Liquiline analytical product portfolio. The sensor is pre-calibrated for turbidity and absorption measurements and includes various application models. The user just selects the appropriate model and is good to go. A single-point calibration suffices for most applications. That makes it well-suited for a wide range of situations; for example, turbidity measurement in chemical processing, concentration measurement of hot process water in the food industry, and solids measurement in municipal and industrial wastewater.
The new Turbimax CUS50D now joins the proven turbidity sensor family: the universal CUS51D reflective sensor and the highly accurate CUS52D low level turbidity specialist. When solids measurements are critical to a process, there is always the right sensor available from E+H.
For more information go HERE