Emerson Launches ASCO Series 262 and 263: First Combustion Safety Shutoff Valves Certified for Biodiesel Use in Americas and Asia
New ASCO Series 262 and 263 Biodiesel Valves enable industrial boilers to use more sustainable fuel, reducing emissions and ensuring compliance
February 10, 2023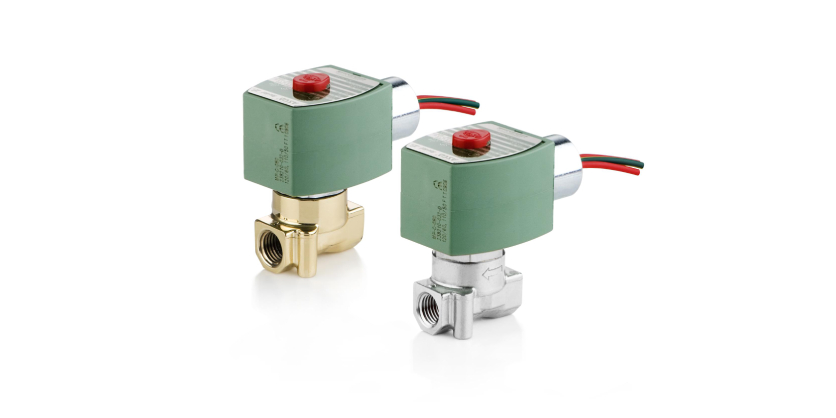 Global technology and software leader Emerson has launched its new ASCO™ Series 262 and 263 Biodiesel Valves, the first combustion valves certified for use with biodiesel blended fuel in industrial and commercial boilers in the Americas and Asia. These biodiesel valves make it possible for district heating and commercial boiler burner applications to transition to a more sustainable energy source, simplifying compliance with evolving regulations while reducing boiler users' greenhouse gas (GHG) emissions and carbon footprints.
Biodiesel heating fuel is biodegradable and cleaner burning, producing fewer GHG emissions than petroleum alone. Multiple studies have found that biodiesel fuel can reduce GHGs from 50% to 86% compared to conventional diesel fuel. Using non-certified biodiesel automation products in biodiesel applications may lead to a severe reduction in the performance and safety of the valves. This could lead to long-term damage for the fuel train and the impact could range from leakages to a complete loss of process control.
Biodiesel is a corrosive medium that requires specially designed and certified products. As sustainability is a top priority worldwide, regulations and certifications are changing in favor of using biodiesel blends. Underwriters' Laboratories (UL) recently updated its oil burner standard, UL 428B, to include biodiesel blends up to 20% (B20). Series 262 and 263 valves feature an elastomer that is compatible with B20 and are certified under UL 428B.
"We're dedicated to helping our customers improve their environmental sustainability efforts while achieving regulatory compliance and the highest levels of performance," said Ali Sarwar, director marketing, industrial and combustion for Emerson's fluid and motion control business. "Our new ASCO Series 262 and 263 Biodiesel Valves make it possible to meet the extreme demands of combustion applications and emerging biofuel regulations while producing fewer emissions."

Ali Sarwar, director marketing, industrial and combustion for Emerson's fluid and motion control business
The robust construction of Series 262 and 263 solenoid shut-off valves provide long service life and low internal leakage, minimizing maintenance and improving reliability, while the welded core tube offers high pressure ratings for efficient fuel use. Mountable in any position with a range of elastomer options, these compact poppet valves allow tight shut-off that can improve efficiency while reducing emissions and cost. A full selection of explosion-proof enclosures is also available.
More Information
ASCO Series 262 and 263 Biodiesel Valves
Related Story
Emerson has combined its comprehensive power expertise and renewable energy capabilities into the Ovation™ Green portfolio to help power generation companies meet the needs of customers navigating the transition to green energy generation and storage.
By uniting the recently acquired Mita-Teknik software and technology with its own industry-leading Ovation automation platform, deep renewable energy knowledge base, cybersecurity solutions and remote management capabilities, Emerson has created a new extension of its power-based control architecture. The resulting portfolio focuses on the emerging clean energy market to provide simplified renewables automation to help power producers build and scale sustainable operations. 
 As renewable portfolios grow, the number of applied technologies will multiply, increasing learning curves and adding complexity to operations as solutions from different vendors require additional integration. While some existing systems can provide layers of connectivity between very specific assets, the Ovation Green portfolio will deliver a single set of purpose-built software and solutions that supports different technologies in one standardized, intuitive system.