AutomationDirect: Murrelektronik Surge Suppression Devices
April 18, 2023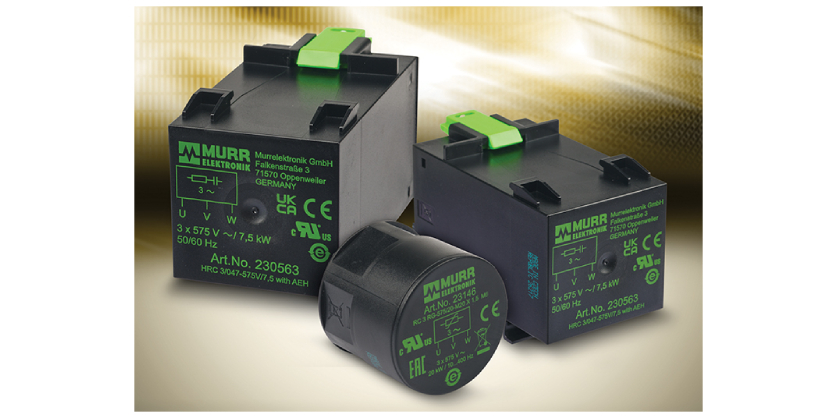 AutomationDirect has added new Murrelektronik surge suppression devices that help protect and lengthen the life of motors, contactors, relays, solenoids, and PLC outputs.
These new surge suppression devices support a variety of applications and provide protection from voltage spikes and electromagnetic noise caused by inductive loads.
New additions include universal surge suppressors that reduce high voltage spikes created when contactor coils are de-energized, motor surge suppressors that protect 3-phase motors from the damaging effects of line surges, and valve surge suppressors that mount between the valve base and valve plug to protect against damage caused by voltage spikes from solenoid coils.
The new Murrelektronik surge suppressors are CE marked, RoHS compliant, offer a 1-year warranty, and start at $8.00.
More Information
Related Product
AutomationDirect now offers Cat6a industrial Ethernet cables from Murrelektronik. These shielded cables include an M12 X-coded connection on one end and an RJ45 connection on the other.
The X-coded designation is commonly used with industrial vision systems. These high-flex industrial Ethernet cables are available in lengths up to 5m with transmission speed capability up to 10Gbps. These cables have a TPE (thermoplastic elastomer) jacket that is flame-retardant and chemical resistant. The new Murrelektronik Cat6a Ethernet cables start at $66.00 (3.2ft/1m) and come with a one-year warranty.