Industrial-suited Edge Computer MICA now offers a Secondary Ethernet Interface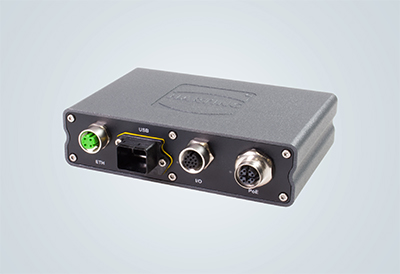 March 8, 2019
The industrial-suited Edge Computer MICA now also comes with a secondary Ethernet interface. It can be used to easily exchange and process data between two Ethernet protocols, including wired-to-wireless gateway applications.
It is necessary with many Industrie 4.0 applications to separate networks and simply send data back and forth between Ethernet protocols without permitting external applications direct access to a corporate network. HARTING has added a second interface for these applications to its Edge Computing MICA. An additional USB interface can be used for adding further capabilities or a USB storage device. This is because, unlike a router, MICA can also carry out complex data transformations and aggregations.
The secondary Ethernet interface is provided via the functional circuit board and expands the modular system of the MICA platform. In particular, MICA Wireless with WLAN, BLE and LTE connectivity with an additional Ethernet interface is an easy to manage and compact solution for many projects in the areas of industry and transportation, for example:
as a wired-to-wireless gateway for collecting maintenance data from PLCs and to send relevant events to the machine manufacturer or maintenance services;
as processing nodes for RFID readers connected via WLAN. When used in this way, many RFID readers send data to a MICA Wireless that evaluates the tags and feeds them in via Ethernet to the corporate network;
to monitor remote systems via Ethernet and transmit the data as needed in a compressed format worldwide via LTE;
as BLE to Ethernet gateways or railway embankment applications where Ethernet capable PLCs and RFID readers are also increasingly being used.
Go HERE for more information