High Efficient BLDC Motor Family from Duowei Electric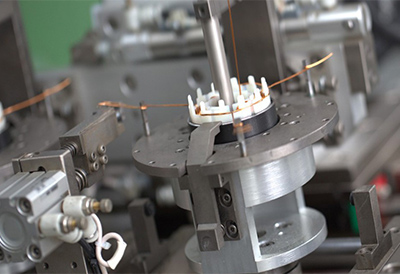 February 14, 2019
Brushless DC motors are often referred to as a brushed motor turned inside out because the typical brushless motor has permanent magnets which rotate around a fixed armature, eliminating problems associated with connecting current to the moving armature.
An electronic controller replaces the brush/commutator assembly of the brushed DC motor, which continually switches the phase to the windings to keep the motor turning. The controller performs similar timed power distribution by using a solid-state circuit rather than the brush/commutator system.
The latest Brushless DC motor is designed for Industrial Control, Medical Equipment, Auto Parts, Robot, Intelligent Storage, Fitness Equipment and other residential and light commercial pumps, fans and blowers.
Commutation with electronics instead of brushes allows for greater flexibility and capabilities not available with brushed DC motors, including speed limiting, "micro stepped" operation for slow and/or fine motion control, and a holding torque when
The new Brushless DC motors have a compact design and thanks to low inertia they have high performances and are a low cost solution, some latest BLDC Motors already including Hall sensors and/or an encoder.stationary. Controller software can be customized to the specific motor being used in the application, resulting in greater commutation efficiency.
Go HERE fpr more information