Fluke: 3 Ways to Improve Motor Maintenance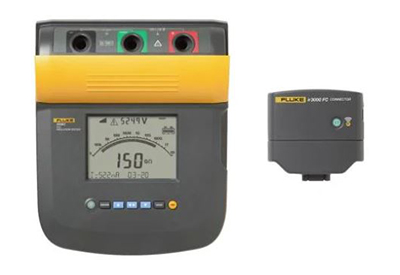 February 16, 2021
The Fluke 1550C performs digital insulation testing up to 5 kV, and makes motor maintenance easier in 3 ways:
1) Remote operation lets you spend as little time as possible in potentially hazardous zones.
2) Real-time trending shows a live graph on your phone, rather than a hard-to-read set of changing values.
3) Record all measurement data to the Fluke Connect cloud. Generate reports quickly, using pre-designed templates that you can customize with company logos.
It's the perfect tool for preventive or predictive maintenance programs designed to identify potential equipment failures before they occur. And it comes with a three-year warranty and CAT IV 600 V safety rating.
{videobox}hQR73Fdj5UQ{/videobox}