Feintool and SITEC Strengthen Cooperation in Europe
March 20, 2023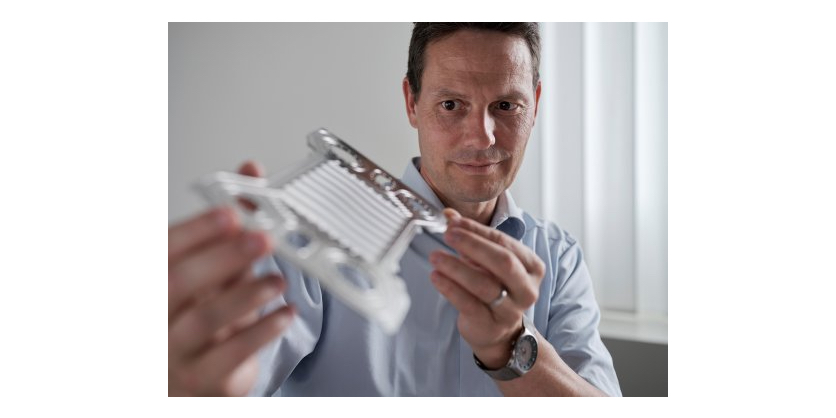 After a successful cooperation start in Asia, both technology companies have signed a Memorandum of Understanding to intensify cooperation in the production of metallic bipolar plates for fuel cells and electrolysers in Europe.
The market for fuel cell and electrolyser applications in Europe is developing very dynamically and offers high potential. In order to produce metallic bipolar plates – the core of a fuel cell – economically and on an industrial scale, the forming and further process needs to meet highest requirements in terms of tightness, precision and repeatability.
With the FEINforming forming process developed by Feintool and SITEC's efficient laser welding process FLEX Welding, the companies also want to take off in Europe. Together, highprecision individual plates are joined to form bipolar plates on appropriate systems and with the support of an integrated process consisting of FEINforming, FLEX Welding and FLEX Inspection.
Thanks to the partnership, both companies are able to supply customers with the highest quality and most competitive highvolume bipolar plates. The cooperation ranges from engineering to marketing and sales to procurement, prototyping and quality manage-ment. In the course of the cooperation, the two companies will also continuously develop the manufacturing processes and add further complementary processes, such as coating.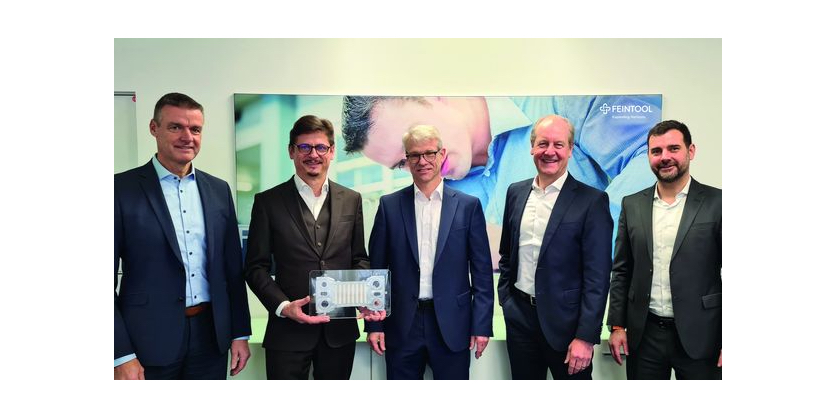 Dr. Winfried Blümel, Head of Feintool System Parts Europe Fineblanking & Forming, sees important advantages in the cooperation: "Two strong partners are combining their specialist skills and want to produce high volumes of metallic bipolar plates in Europe. Every vehicle powered by fuel cells requires up to 400 bipolar plates, or 800 individual plates. The high demand offers great potential that we want to develop."

Dr. Winfried Blümel, Head of Feintool System Parts Europe Fineblanking & Forming
Dr. Jörg Lässig, Managing Director of SITEC Industrietechnologie GmbH, adds: "We bring our many years of experience as a manufacturer of precision parts in large series and global system supplier of highperformance laser processing systems as well as automation solutions to this cooperation. With our joint expertise, we are able to provide our customers with even more comprehensive support in realizing their hydrogen projects."

Dr. Jörg Lässig, Managing Director of SITEC Industrietechnologie GmbH
More Information