Configure Network Cameras from a Web Browser with Balluff's BVS Cockpit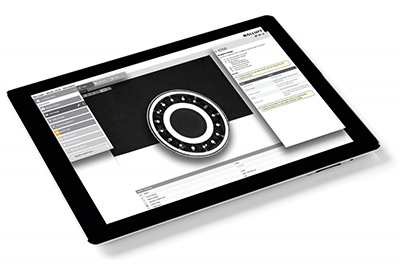 June 21, 2019
The BVS Cockpit software lets users intuitively configure and operate Balluff SmartCameras and industrial cameras with a SmartVision controller (or with any machine vision system compatible with Gen<i>cam in your facility) without the need for added software.
"The Balluff BVS Cockpit software eliminates the need to manage multiple software applications or to have advanced knowledge of machine vision software. There are no hidden costs, and no need for software installation, since it comes preinstalled on the SmartVision controller and SmartCamera," said Dan Simmons, Balluff technical sales specialist.
The cameras and BVS Cockpit software provide intelligent, easy-to-use vision tools and functions to control and monitor all aspects of machine vision systems. All the functions to set up and operate the cameras are in the BVS Cockpit user interface, which can be easily accessed from any common web browser connected to the local network.
For traceability, error-proofing, vision-guided robotics, and other applications, BVS Cockpit does what sensors can't, with reliability and speed.
Key features include:
BVS Cockpit software is based on HALCON technology
Easy-to-use graphical user interface accessible from a web browser
Use web-based application to manage multiple cameras
Automatically create results reports, and save and archive images
Learn more at: www.balluff.com