Bryant Pin & Sleeve Mechanical Interlocks from AutomationDirect
June 20, 2023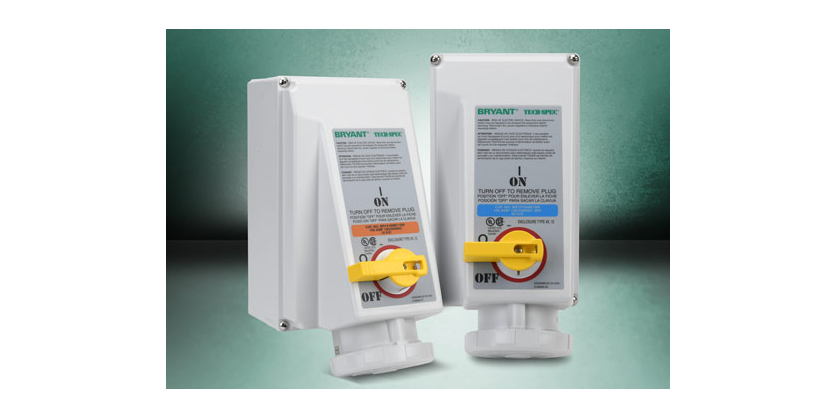 AutomationDirect has added Bryant pin and sleeve mechanical interlocks to their growing lineup of motor disconnects and controllers. These interlocks use pin and sleeve technology to conveniently connect and disconnect mobile equipment safely. By using matching Bryant pin and sleeve connectors with keyways, these interlocks safeguard against connecting devices of different amperage and voltage ratings together. In addition, the interlock's switch cannot be turned ON until the plug is completely engaged and the plug cannot be removed from the interlock until the switch has been turned to the OFF position.
These Bryant interlocks are suitable for use as manual motor controllers and their handles satisfy OSHA lockout/tagout requirements. Pin and sleeve devices conform to IEC 60309-1 and IEC 60309-2 international regulations, resulting in easy-to-use and standardized configurations.
New Bryant pin and sleeve mechanical interlocks are UL Listed, CE marked, and RoHS compliant. They offer a 1-year warranty and start at $513.00.
More Information
Bryant Pin & Sleeve Mechanical Interlocks from AutomationDirect
Related Story
Every year, our local newspaper, Forsyth County News, conducts their Readers' Choice "Best of Forsyth" contest to decide the favorite businesses, groups and professionals in Forsyth County amongst the community. The 2023 contest included 310 categories celebrated with 2,000 business nominations, 14,500 nominations and 336,000 votes from the community to select the winners.