ABB: Vertical gearmotor VGM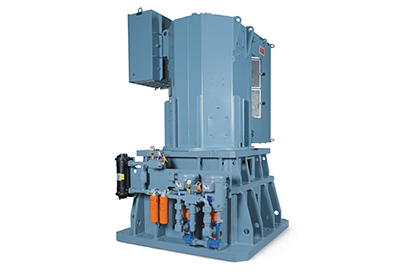 June 27, 2019
The vertical gearmotor-VGM, is a highly efficient drive package for low-speed vertical pumping applications with high power requirements. The VGM is built on a standard low pole count motor platform, utilizing proven, highly efficient Dodge planetary gear technology. Compared with common pump drive technologies, which can be large, expensive and inefficent, the VGM offers significant benefits.
The Dodge Vertical Gearmotor has a smaller footprint and is lighter than traditional pump drive systems. Weight differential depends on the application, but is typically 10% to 30% less. This reduces support structure and facility costs.
The ability to use a lower pole count motor offers a significant cost savings opportunity over high pole count motors. The use of standard 4-6 pole motors increases availability.
Utilizing the reducer to accommodate thrust loading is more cost effective than designing this functionality into the motor.
Where an anti-rotation device is required, it is easily incorporated into the Vertical Gearmotor configuration.
Higher Efficiency and Power Factor
Optimal Pump Shaft Speed
Chemical, Oil, and Gas
Water and Wastewater
For more information, visit HERE.