WECO Welcomes the 20th Century by Providing Major Infrastructure Projects
July 4, 2023
WECO entered the new century by expanding its reach in Asia, opening its first sales office in Hong Kong in 2006 and a second office in Shenzhen the following year. This new decade initiated the beginning of WECO's global reach. WECO now had more international reach with its direct access to the Asian market.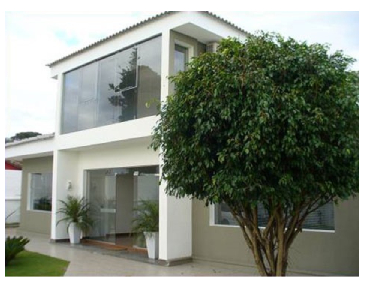 Once established in Asia, WECO concentrated on the emerging markets of South America and in 2007 moved its office from São Paulo to a larger building in Curitiba, capital of the state of Paraná, Brazil. In addition to the sales offices, there was also a larger storage area and, for the first time, the company's own assembly facilities. The move to Curitiba placed WECO closer to the industrial center of this region and more capable of meeting the demands of the Latin American markets.
WECO continued its expansion into the South American market with a new development in 2009 with a sales office in Mexico, Tlajomulco de Zuñiga. Since then, Mexico has expanded its presence in WECO with a warehouse and today with its 5 employees provides services not only in Mexico, but also in Central America.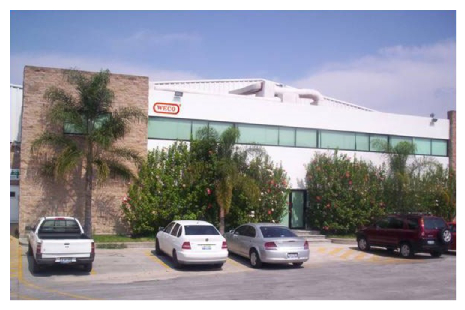 Over the decade WECO expanded its range by developing new products and in 2005 launched the New Product Guide with around 31 new products focusing mainly on SMD and THR products, including its first tape and real products to serve high-production assembly lines. WECO patented SMarTconn products in 2009 and released the first SMarTconn catalog.
The rapid advance of infrastructure expansion and the desire for more compact end devices made it necessary to save space on circuit boards as well. This is where WECO's SMD products began their triumphal procession. As genuine surface mount products, the PCB layout could be completely redesigned and the processing step for soldering pin holes for through-hole surfacing could be avoided. PCBs can be maximized and used on both sides. Modern pick & place machines for automatic loading require trays or tape products. In 2005, WECO included its successful 971-SLK pin head in its product portfolio as the first Tape-on-Reel product. Today, WECO's portfolio includes around 40 series of SMD and THR products in Tape-on-Reel.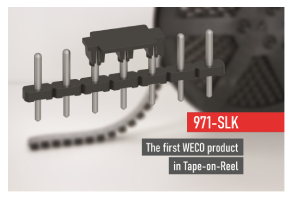 WECO continued to discover and penetrate new markets by promoting its proven and reliable products and established its entry into the Public Infrastructure Market. The lighting of buildings and public places in urban areas has become increasingly popular as an architectural element. When the first LED lighting systems were used in street and building lighting in the mid-2000s, this brought completely new applications and the introduction of accent lighting creating an inviting atmosphere for people to gather in city center squares.
Floodlights, outdoor luminaires, downlights and uplights, as well as spotlights required more complex controls and for the power supply, as well as for the electronics that controlled the LEDs. WECO's products are ideal for both power distribution and on-board signal wire connections.
Proven reliability to withstand vibrations has made the WECO product a natural choice in escalator and elevator controls. Worldwide, WECO products are an integral part of the cabling systems of major players in the infrastructure mobility segment.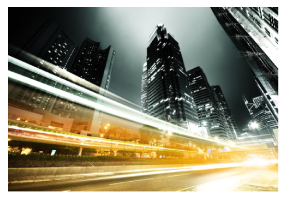 Rapid expansion and the installation of independent installations in several countries do not come painlessly. In 2009, WECO fell on hard times and the company, known as WECO Wester, Ebbinghaus GmbH & Co. KG was now insolvent and had no choice but to reinvent itself. The new company WECO Contact GmbH was established in 2010 and the WECO brand survived with confidence in its product and loyal customers and employees.
In their next chapter, WECO's globalization efforts have borne fruit; they will outline their obstacles and their path to future success. Stay tuned.
Related Story
WECO Electrical Connectors Inc. has been in business for close to 100 years, and designs and manufactures custom and standard terminal blocks as well as connectors for printed circuit boards and other components for the electrical and electronics industries. WECO is headquartered in Kirkland, Quebec, in a state-of-the-art facility that optimizes and streamlines manufacturing and logistics.