Omron Honours Calvek as Strategic Partner of the Year for the Mexico Region
July 24, 2023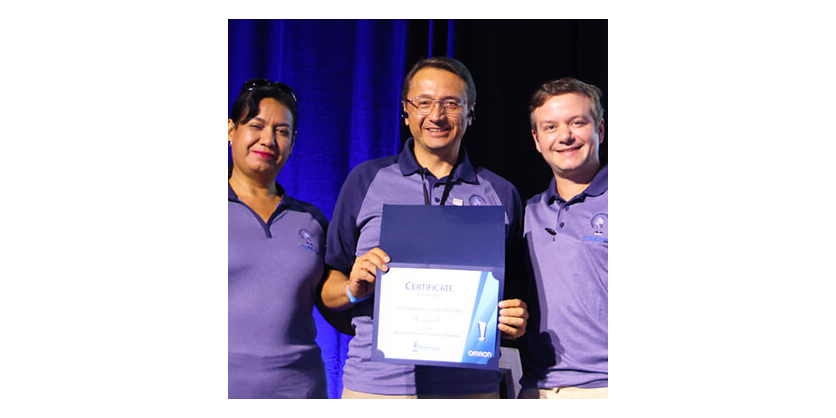 Calvek deserves this recognition thanks to strong presence in Mexico automation industry and commitment to incorporate Omron technologies and solutions into every project.
Industrial Automation solutions provider Omron Automation Americas is proud to announce Calvek, a company with a very large presence in the region, as Mexico Strategic Partner of the Year. This prestigious award recognizes Calvek's outstanding contributions and dedication to Omron and its customers over the past year. By seeking to incorporate Omron technologies and solutions into each of their projects, Calvek has helped Omron significantly grow its market share in Mexico.
In addition, Calvek has demonstrated exceptional performance and collaboration with Omron in delivering innovative solutions and exceptional customer service. The company has consistently driven year-over-year (YOY) growth with a three-year compound annual growth rate of 18% and in FY22 increased point of sale revenue by 20% YOY. Their commitment to excellence has resulted in significant business growth and customer satisfaction.
"We are thrilled to be able to work with a great Mexico region partner like Calvek, and they are incredibly deserving of this honor," says Peter Brouwer, Vice President of Sales at Omron Automation Americas. "Their deep industry expertise, strong customer relationships, and commitment to advancing the use of Omron technologies have helped us drive success for our customers and accelerate our growth. We value our partnership with Calvek and look forward to continuing to work together."

Peter Brouwer, Vice President of Sales at Omron Automation Americas
"We are glad to continue working with Omron and strengthening our commercial relationship with a partner that provides us with an extensive offering of automation products that feature advanced technology, along with excellent support from their experts," says Calvek CEO Marco Grimaldo. "Winning this recognition again encourages our enthusiastic Calvek team to continue growing and seeking greater challenges. The coordinated work between the Omron and Calvek teams has been and will continue to be key to the success of our activities."

Calvek CEO Marco Grimaldo
About Calvek
Calvek is a company with more than 30 years in the market and a commitment to providing services that integrate automation and control systems.
Related Story
Today, more industries are starting to adapt track and trace processes, not necessarily to protect themselves in the event of a recall or issue, but because they recognize the advantages the data from traceability can provide. They see the potential for using this data in a proactive way.