Parker supports life science OEMs by enabling faster development, improved life, reduced risk and greater value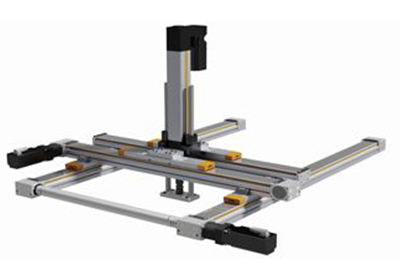 September 16, 2019
Parker Hannifin, the global leader in motion and control technologies, will be demonstrating its latest products and system solutions for OEMs to improve devices for surgery, patient monitoring, patient therapy, patient care, respiratory and anaesthesia and cardiovascular applications in the medical industry at this year's Medical Technology Ireland.
Parker has been working with medical and analytical device OEMs for more than 30 years. The company's proven solutions in fluid management, motion and fluid control give the medical industry flexible options and access to a broad product offering in an increasingly competitive environment. Parker's range of multi-technology systems, integrated subsystems, and components meet and exceed the required specifications and desired expectations while helping to reduce technical risk, lower development cost, and speed time to market.
Amongst the many exhibits featured at Medical Technology Ireland will be Parker's miniature fluidics range of pumps and valves. Parker Hannifin is a leading supplier of miniature fluidic components and system solutions integral to global medical and analytical instrumentation.
In addition, the HLR070 high load rodless linear actuator will also be on display. The HLR070 is a belt-driven linear guideway equipped actuator offering high load capacity in a small form factor and with high dynamics of up to 5m/s and 50 m/s2. The HLR is optimised to ease the building of multi-axis systems.
Parker's Rectus coupling product range, which provides outstanding performance in medical devices and biochemistry, will also be on display. The POM, PVDF and PSU medical grade resins and the metals used to build Rectus couplings are cytotoxically harmless and guarantee low wear, the greatest breaking strength, and excellent antifriction properties. Additionally, these materials have high creep resistance and dimensional stability, which enhance the system reliability.