Kollmorgen Express Delivery Significantly Shortens Lead Times for the Company's Most Popular Motion Products
July 20, 2023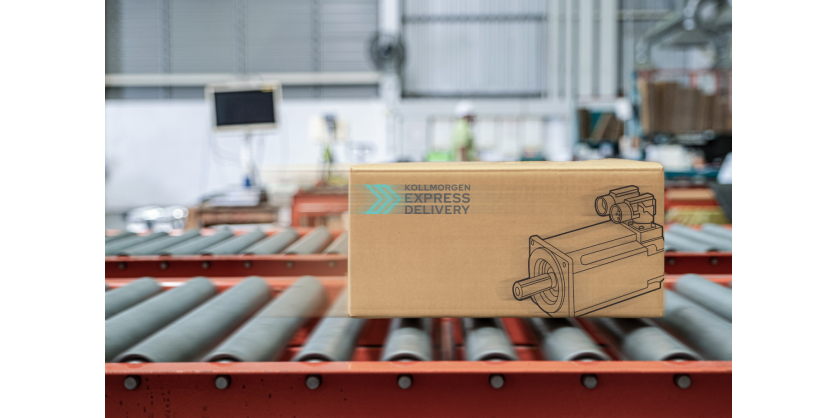 Kollmorgen, a leader in motion, announces a new classification for select products that can be delivered within an accelerated timeframe
Kollmorgen, a global leader in motion control systems, has announced the launch of Kollmorgen Express Delivery. This new designation identifies highly popular motion products — including some of the most-requested configurations and options — that Kollmorgen is ready to deliver within an accelerated timeframe.
Machine builders have always benefited from Kollmorgen's wide range of standard product configurations, features and options. This broad portfolio serves the unique needs of many diverse industries and applications but can create challenges for rapid delivery, especially when material supplies are constrained. However, with Kollmorgen Express Delivery, customers can now configure a servo system including specific configurations of AKM motors, AKD2G drives and matching cables, and take delivery of the system in as little as six weeks. For customers who only require an AKM motor, delivery times are as little as 4 weeks.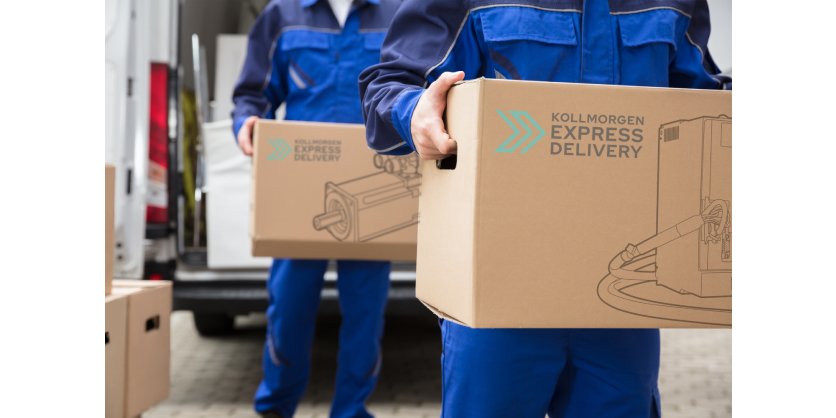 Over the past two years, Kollmorgen has invested significant resources to upgrade manufacturing plants and processes to meet urgent customer needs, and to assemble a team of the industry's most accomplished operations and supply-chain talent. Manufacturing investments include enhanced production line automation, updated equipment and infrastructure, optimized plant workflows, advanced manufacturing analytics systems, and an ongoing commitment to rigorous lean production processes that drive quality and eliminate waste.
To create Kollmorgen Express Delivery, the company has optimized specific production lines for the purpose of manufacturing, modifying as necessary, and delivering in-demand products on an accelerated schedule. Kollmorgen will continue to monitor the success of the Express Delivery program and add additional product selections and variants to meet customer demand.
"Kollmorgen Express Delivery is just one example of how our recent investments in people, technology and processes are paying off," said James Woodall, Director of Operations. "We've always been committed to providing world-class motion quality and performance, and now our customers and distributors are gaining those benefits on a significantly faster delivery schedule."

James Woodall, Director of Operations
Kollmorgen Express Delivery is available to distributors and customers in North America.
More Information
To learn more about the specific products available today, and to take advantage of Kollmorgen Express Delivery immediately, contact a Kollmorgen distributor or area sales manager, or visit www.kollmorgen.com/en-us/landing/kollmorgen-express-delivery.
Related Product
Kollmorgen has launched the AKMA servo motor built specifically for durability, cleanability, and versatility. The motor employs a hardened anodized aluminum surface to offer machine designers a cost-effective hygienic option to stainless steel in medium- to heavy-washdown applications.