"Interactive": EPLAN hosting Virtual Fair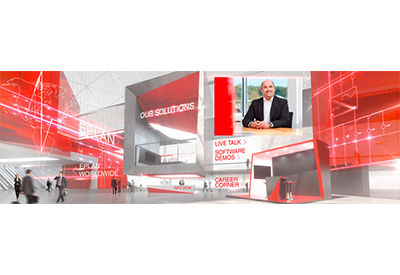 May 9, 2019
EPLAN is hosting a Virtual Fair just a few weeks after the Hannover Messe. Along with the new motto this year – Interactive –the event has been redesigned to help reflect its trade fair flair. Another innovation is extended live operations: There will be a full sixteen hours of broadcasting, presenting and talking shop – from 6:00 a.m. to 10 p.m. (CEST). Numerous countries from Europe, Asia and North America will be participating live and will also be setting up country pavilions where customers and attendees can receive information specific to their local markets.
Information for everyone – from manager to user
The English-language presentations about EPLAN's strategy, product innovations and future trends, such as cloud technologies, all naturally have a global focus. A panel discussion at the management level will be one of the highlights of the Virtual Fair, EPLAN's fourth iteration of the event. The "Integrated Value Chain" is being presented with EPLAN affiliate Rittal and attendees can expect fascinating presentations with engrossing live discussions about the cloud. Customers and prospective clients are invited to directly exchange expertise: All attendees can contact others via the chat function and will be supported in their native language.
Anyone interested in attending the Virtual Fair can register for free starting now at www.eplan.de/virtualfair.
For more information, visit HERE.