FRABA Group Marks a Successful 2022 With Growth in Key Areas
June 2, 2023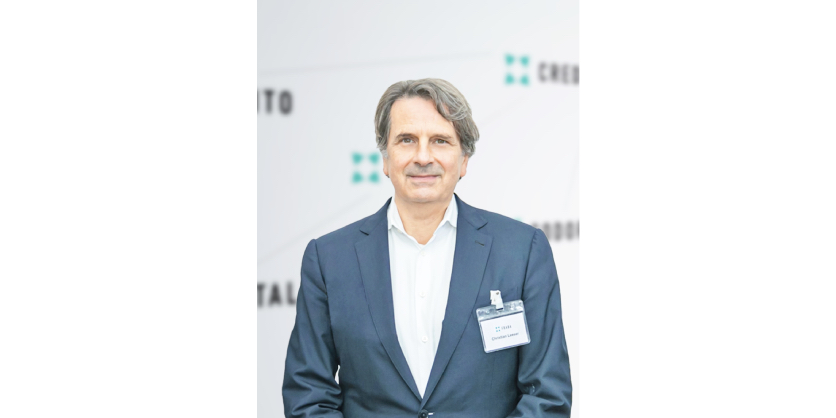 The FRABA Group, an internationally recognized leader in industrial position sensors and Wiegand technology, has reported a successful and eventful year in 2022. Overall sales were 45 million Euros ($49 million USD). While this number is lower than the 48 million Euros reported in 2021 (largely because of the divestiture of the VITECTOR business unit), sales in the rest of the group were up by 13%.
Christian Leeser, FRABA's CEO and majority shareholder commented, "The sale of VITECTOR, which specialized in safety devices for industrial door systems, has enabled FRABA to refocus its resources on its motion and position sensor business (POSITAL) and on the exciting new Wiegand sensor business (UBITO). While ongoing supply-chain difficulties have hampered growth, we are pleased to have made progress towards our strategic goals, including the launch of exciting new NeXtGen sensor products." FRABA now has a worldwide fulltime staff of 360, up from 320 in 2021. Christian Leeser, FRABA's CEO and majority shareholder
A significant achievement was the opening of a new manufacturing facility in Malaysia. This new factory will employ up to 60 people and is designed for high-volume manufacture of components such as kit encoders and Wiegand sensors. This facility will complement FRABA's existing Polish factory, which is optimized for high mix, low volume production of 'mass customized' industrial sensors. It will also help the company meet growing demand in Asian markets.
A significant development that took place in 2022 was the completion of two major R&D programs carried out by FRABA technical specialists and university scientists. Financial support was provided by the German Ministry for Education and Technology.
The first of these programs developed fully-automated processes for the mass-production of Wiegand sensors. The second was focused on the development of a new 'Wiegand harvester' capable of capturing over a hundred times as much electrical energy from a moving magnetic field as has been possible with older Wiegand devices.
Researchers demonstrated the potential of Wiegand technology by building an autonomous sensor that could transmit data over a distance of 50 metres without external power sources. This marks an important key step towards realizing the dream of self-powered sensor nodes for a wireless Internet of Things. Wiegand technologies are being developed and commercialised under the UBITO brand.
Related Story
FRABA's CEO and majority shareholder, Christian Leeser has announced the sale of FRABA's VITECTOR business unit to CEDES, a Swiss technology company specializing in sensor systems for elevators, escalators, and industrial doors. "We see this as a win all around," comments Leeser. "Combining the VITECTOR and CEDES product lines will give customers access to a full range of safety sensors for industrial doors. Moreover, merging the technology strengths of these organizations will open the door to exciting new innovations."