Panduit Honoured in 2022 Cabling Installation & Maintenance Innovators Award
Panduit Honoured in 2022 Cabling Installation & Maintenance Innovators Award
September 27, 2022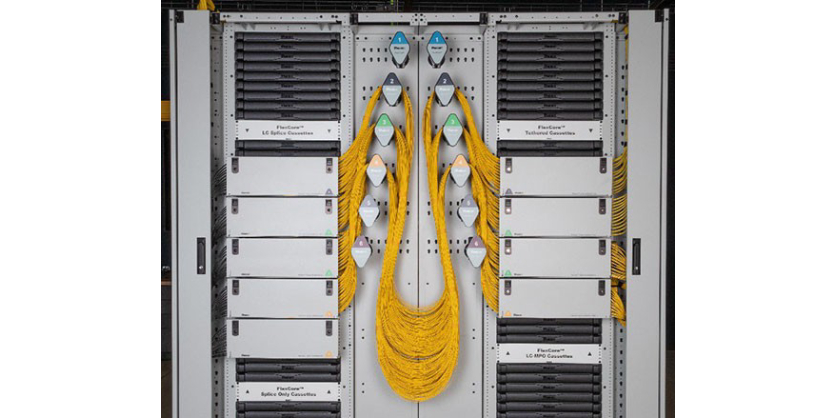 Panduit, a global leader in innovative electrical and network infrastructure solutions, was recognized recently with eight Cabling Innovators Awards in the 2022 competition. Cabling Installation & Maintenance bestows the Innovators Awards annually to the best products and projects in the industry.
Panduit received eight awards in total, including two Platinum honors for RapidID™ Network Mapping System, a solution that uses patch cords pre-labeled with unique barcodes and a Bluetooth®-enabled handheld scanner to automate labeling, tracing, and troubleshooting, and the GIGA School project in Kawachinagano City, Japan.
Panduit also received five Gold awards and one Silver award:
FlexCore™ Optical Distribution Frame (Gold Honoree) – a versatile front-access cabling system that provides the necessary protection for critical connections.
FieldCord Connectors (Gold Honoree) – ideal for connecting network devices requiring a plug connection to the network and where the plug port area and/or the cable routing path in the network device is too small to use Panduit® TX6A™ Field Term Plugs.
SmartZone™ Uninterruptible Power Supply (Gold Honoree) – delivers highly efficient and reliable power protection and backup power for Computer IT equipment.
OneMode™ (Gold Honoree) – a passive media converter that increases the speed of legacy multimode-fiber cables by eliminating modal dispersion. It's designed to help meet the need for speed without having to rip and replace legacy infrastructure.
PanMPO™ Fiber Connector (Gold Honoree) – the only connector to allow changes of gender and polarity without any extra tools.
Wire Basket (Silver Honoree) – designed to route and manage copper data cables, fiber optic, or power cables within data centers, connected buildings, and industrial automation applications.
"At the core of Panduit is the relentless pursuit to solve market pervasive problems and to continuously innovate," states Tom Kelly, Senior Vice President of Network and Electrical Infrastructure. "By listening to our customers and their diversified infrastructure needs, we are able to design and develop solutions that will help them grow in an evolving world. It is an honor to be recognized by CI&M with eight Innovators Awards."

Tom Kelly, Senior Vice President of Network and Electrical Infrastructure
More information about the Cabling Installation & Maintenance Awards
Related Story
Panduit & Atlona Selected as CBRE FUSION Strategic Supplier
Panduit and Atlona have been selected as a preferred supplier of A/V and IT infrastructure solutions for CBRE's FUSION Strategic Supplier Program, which serves CBRE project managers and commercial real estate tenants.
With greater than 10,000 professionals and 400+ LEED & WELL staff accreditations, CBRE maintains the largest network of professional commercial real estate project managers worldwide. Their unmatched geographical coverage, combined with their optimized service delivery process, enables them to plan and execute a full suite of customized project management services for both users of, and investors in, commercial real estate. Industries served include data center, healthcare, government, retail, office headquarters, K-12 education, public institutions, distribution, industrial, and much more.