Innomotics – Launch of a New Leading Motors and Large Drives Company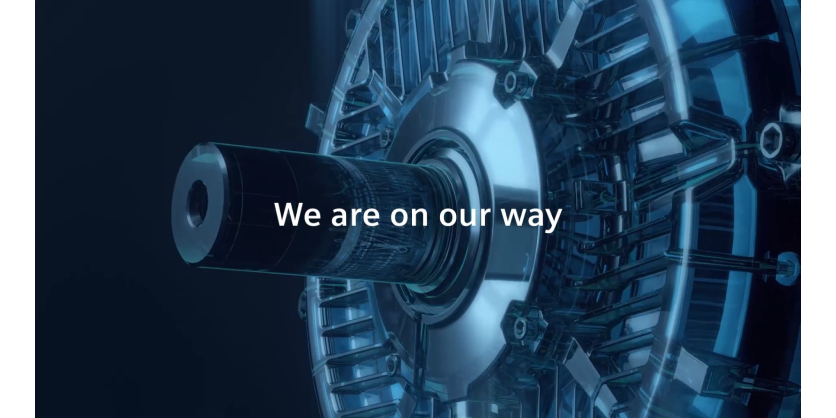 Effective July 1, 2023, Innomotics will operate in Germany as a legally separate company, with operational headquarters in Nuremberg
March 10, 2023
End-to-end portfolio of low- to high-voltage motors, geared motors, medium-voltage converters and motor spindles
Operational headquarters in Nuremberg, Germany, with around 14,000 employees worldwide and revenue of approximately €3 billion
Effective July 1, 2023, Innomotics will operate in Germany as a legally separate, wholly owned subsidiary of Siemens AG. The global carve-out is on track; to be largely completed by October 1, 2023
Innomotics' management team will comprise Michael Reichle (CEO), Christoph Salentin (CFO) and Hermann Kleinod (CTO)
A new, leading motors and large drives company will be called Innomotics. Under this name, Siemens is combining its business activities in the areas of low- to high-voltage motors, geared motors, medium-voltage converters and motor spindles. The portfolio includes an innovative solutions and digitalization portfolio and a broad range of service offerings. The related businesses were previously assigned to the units Large Drives Applications and Digital Industries and to the legally separate Siemens companies Sykatec and Weiss Spindeltechnologie.

"Innomotics stands both for our clear claim to continue to be the innovation leader in the market of electric motors and large drives and for the outstanding competence based on many decades of reliable customer orientation and expertise in the business with electric converters," Michael Reichle, CEO Large Drives Applications and Innomotics. Innomotics will be a global motor and large drives provider with high, integrated value creation. The company brings together the business units Large Drives Applications (LDA), Low Voltage Motors (LVM), Geared Motors, Weiss Spindeltechnologie and Sykatec under one roof.
Effective July 1, 2023, Innomotics will operate in Germany as a legally separate company, with operational headquarters in Nuremberg. The carve-out in Germany will be completed effective the same date. The designated management team comprises Michael Reichle (CEO), Christoph Salentin (CFO) and Hermann Kleinod (CTO). The global carve-out is to be largely completed by the start of the new fiscal year on October 1, 2023.
"We're convinced of the new company's future success. The combined strengths of its individual businesses and the power to act independently will enable Innomotics to unlock significant value for its customers, leverage its growth potential and thus ensure its success going forward," said Ralf P. Thomas, CFO of Siemens AG.

Ralf P. Thomas, CFO of Siemens AG
"With its size, its broad portfolio and our highly motivated people, Innomotics will be a trailblazer in the market and capture a leading competitive position. We'll profit from the strong growth potential driven also, in particular, by the sustainability-oriented demand for more efficient electrification and energy consumption in industry and society. I'm convinced that Innomotics will provide us with the optimal setup to leverage this potential," said Michael Reichle, designated CEO of Innomotics.

Michael Reichle, designated CEO of Innomotics
Motors and electrical drive systems are Innomotics' business and passion. The name Innomotics combines the promise of innovative power with the experience and reliability of 150 years in motor manufacturing.
In the future, Innomotics will continue to collaborate closely with other Siemens businesses through partnerships in the areas of technology and sales and in trade relationships.
Related Story
This cross-Canada tour showcases the latest in manufacturing and process technologies. Automate the Future 2023 will let you explore all aspects of factory automation, motion, and process automation– from the hardware and software that drive it, the newest technologies, and fully-integrated solutions – that can transform your operations to win in this highly competitive marketplace.
Automate the Future Tour Dates & Locations.
Register for a location near you:
March 28th, 2023 – Windsor, Ontario
March 30th, 2023 – Kitchener, Ontario
April 4th, 2023 – Vaughan, Ontario
April 25th, 2023 – Moncton, New Brunswick
May 2nd, 2023 – Montreal, Quebec*
May 4th, 2023 – Quebec City, Quebec*
May 15th, 2023 – Calgary, Alberta
May 18th, 2023 – Richmond, British Columbia