Workforce Enablement and the New Age of OEM Value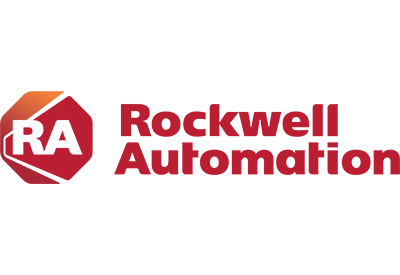 November 15, 2019
By Sherman Joshua
Equipment and machine builders are rethinking design, machine intelligence and OEM services to address customer workforce challenges. Many are creating new revenue streams as a result.
Industry as we know it is changing rapidly – from a shortage of skilled workers and high turnover to advancements in connectivity and IoT. Innovation is driving us to augment in-house experience and institutional knowledge with intuitive technology and partner support.
As a result, machine builders are being asked to play an expanded role in supporting customer operations that encompass the full lifecycle of the equipment. The more you can do to solve workforce challenges for your customer, the more future-proof your equipment, and your partnership, becomes.
Necessity Drives Innovation
High-volume manufacturers face shorter runs and more changeovers. Consumer and industrial products are more customized. Natural resources are harder to reach and more time consuming to process. All this creates a need for manufacturers to find new ways to maximize the productivity of each worker hired.
As an equipment or machine builder, you can help with increased automation and enhanced machine design. Finding ways to maximize safety, efficiency and adaptability for a diverse workforce will be critical to long term viability. For instance, we have helped OEMs to:
Build in more automation to eliminate manual, repetitive labor that can lead to injuries
Leverage technology for fast and accurate set up and changeover at the touch of a button
Upskill operators and technicians to support new technology and take on more fulfilling, higher value, higher paying roles
Smart Manufacturing Gets Smarter
Smart machines and equipment are playing a bigger role than ever as manufacturers approach connectivity as a starting point rather than an end goal. This is creating unprecedented opportunities to access and act on information to address workforce challenges.
Real-time production data can be collected and delivered in a context relevant to each employee, reducing complexity for less experienced workers.
Built-in intellectual property can shift the paradigm from the operator guiding equipment to equipment guiding the operator.
Augmented reality can digitize workflows to support, maintain and operate equipment, empowering even the most inexperienced worker.
Looking Outside Your Traditional Scope
A recent article in The JOURNAL Magazine told the story of an OEM looking to add revenue and customer value through new service offerings. They began with a customer challenge: maintaining and expanding the workforce. Through creation of a remote inspection service, the OEM was able to fill a need the customer was unable to staff internally. The OEM proved ROI through improved machine performance which stemmed from first finding a critical skills gap, and the customer justified continuation and expansion of the program.
Remote support and monitoring services like this example are especially valuable for critical processes, around-the-clock production and remote operations. A few service offerings we're seeing OEMs have success with include:
Complement on-site maintenance teams with continuous machine monitoring, downtime prevention and 24/7 live support.
Enable remote operations to help protect the safety of workers, keeping them out of dangerous and undesirable areas.
Connect a less-experienced worker with a remote specialist using augmented reality to troubleshoot in the moment.
OEM Services Aren't a Hobby
To bring these services at scale to your customer, you'll need to make this part of your strategic business model. It can't be a hobby.
To do it right, to meet your service level agreements and to satisfy customer expectations, it will take a commitment from the top and an investment in manpower and technology. This is where monthly service contracts and a reliable revenue stream come in.
Fortunately, acceptance of remote connectivity and advances in cybersecurity are making this new revenue stream possible for more machine builders. As confidence grows and foundations and connectivity of infrastructure are built, the opportunity for OEM services to add value grows as well.
None of this means you should stop building equipment and doing what made your business the success it is today. But future value requires continued differentiation. Now is the time to listen carefully, adapt to and anticipate customer needs. Branch out and invest in the capabilities that will allow you to differentiate and solve for workforce challenges. And find reliable partners that can help you realize this business model of the future.