Rediscover What's Possible in Your Smart Machines with Edge Computing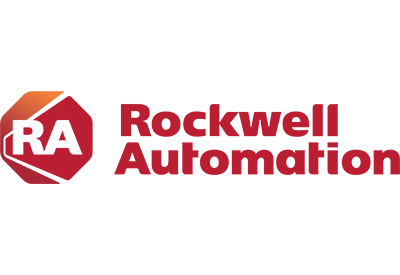 July 31, 2019
It can feel like you can do anything with your smart machines today thanks to the near infinite potential of data, connectivity and IoT technologies. But one thing can still hold them back: their computing assets.
Whether it's a PC or server, these assets come with key logistical considerations in an end user's facility: Where will it be located? Will it have a wired or wireless connection to the machine? How will it be secured? And in trying to address these considerations, you can find yourself limited in how you can design and deploy your smart machines.
But now, you can set your machines free by cutting the cord (or the wireless connection) between them and their computing assets.
Edge computing combines a machine's control and computing hardware into one platform, either with a controller that has a built-in computer or with a computing module that sits on the same rack as the controller.
With this two-in-one approach, you can put all your machine's digital content – like custom code, the controller's HMI application and any third-party software programs – right where the controller resides, rather than in another location.
This creates inherent benefits for end users – like space savings and access to data right at its source. But it also creates new opportunities for you to build entirely new solutions for production applications.
A Blank Canvas for Innovation
Combining the control and computing components of your machines in one place can help you reimagine your machines and how they solve customer challenges.
Just consider a few examples of how edge computing can help you create smarter, more secure and more autonomous machines.
Smarter: Edge computing can turn your machine into a protocol translator. In industries like oil and gas, for example, more companies are using the MQTT protocol to deliver data in their operations.
An in-controller computer can host the communications interface that translates Ethernet to MQTT. This can help end users make use of information on the protocol and make better decisions in their jobs.
More secure: Log-in passwords are notorious security risks. They can be seen, stolen or unwittingly shared. That's why some companies are trying to forget passwords by finding an alternative.
Edge computing allows you to incorporate enhanced technologies into your assets. For example, you can easily add voice- or face-recognition software to create more secure access to your assets. This can prevent a machine from providing access or making changes unless it recognizes the person looking at it or their voice.
More autonomous: Industries like automotive production are looking for new ways to use mobile robotics to make their operations faster and more flexible.
Typically, if you want to make robotics move, you put them on a fixed track or wall. This gives them a specific pathway to move on and provides a foundation for their connection to their control and computing assets. But it also limits the robots to their set pathway.
Now, with edge computing, the control and computing assets can be stored on the robot. And with positioning and vision capabilities built into its computer, it can move and carry materials from one area of the shop floor to another while avoiding people and other assets.
Less is More
There are natural benefits of combining control and computing into one platform. The most obvious is the space savings. You no longer need to find a place for where your computing assets will go, whether it's on the plant floor or in a server room.
Being able to access data at its source can also offer performance benefits. Operators can access real-time information to make more informed decisions. And your machine can perform better in time-sensitive applications – like when it relies on a camera or vision system to respond to changes in a matter of microseconds.
Then, there are the peace-of-mind benefits. You don't have to worry, for example, if an in-controller computer was only built for the comfy confines of an office environment, like some PCs. And you worry less about the security of such a computer when it's locked in a control cabinet and can't be accessed by any passerby.
New Possibilities
With edge computing, you can worry less about logistical IT considerations and, instead, focus on rethinking what's possible in a smart machine: What questions can it answer faster? What new problems can it solve? How can it better protect operations?