Pilz Canada grows 57% in 2021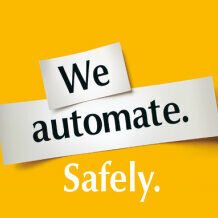 Aug 4, 2021
"What a quarter. Three record months in a row! The best quarter ever! 57% growth compared with the first 6 months of 2020 (which were the best months up to then).
Thank You to all our customers. Thank You, Pilz distribution partners. Thank You, fantastic Pilz Canada team.
One reason for the great development is that some of our customers were re-tooling and are now delivering machines to the health care industry, for example Covid-testing machines or mask manufacturing equipment. We also see an increase in the automotive industry.
We still have delivery issues for some products because of the worldwide supply chain challenges. We are trying hard to improve lead times and we will help our customers to find substitute products in case of shortages. Also, we will see some creativity in the manufacturing process, which will result in some interesting changes of colors for some of our products…more to come in the fall.
I am happy to announce that all of our staff is now fully vaccinated, and therefore we will be able to meet with more customers in Q3. Also, we plan to participate at "in-person" trade shows in the fall. And finally, the German Technology Day will very likely happen as such an "in-person" event on October 26th (Toronto) and November 2nd (Montreal); for details please check out "Germantechnologyday.com".
Until then: Stay tuned, stay healthy and stay confident."
Andreas Sobotta, CEO & General Manager at Pilz Canada