Key factors of an automation IDE that will directly impact your business operations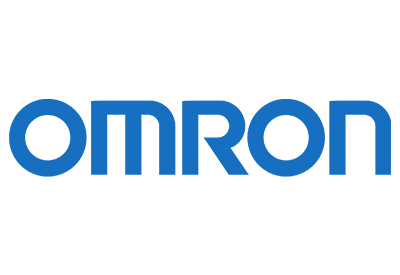 September 3, 2019
Choosing the right automation integrated development environment (IDE) is essential for ensuring that your operations run smoothly. Due to their centrality in the automation process, software environments play a major role in determining the organization efficiency of businesses of all sizes.
For manufacturing, it's especially important that the design environment helps achieve maximum throughput. Many companies spend plenty of time getting their hardware specifications just right, but not all of them devote enough effort towards understanding the software package that is bundled along with their hardware.
What exactly is an IDE?
An integrated development environment provides a working interface for software product development, including a source code editor as well as build and debugging tools. Automation IDEs are targeted specifically towards the manufacturing environment for users who may design machines, integrate equipment or maintain them within a plant setting.
Let's take a look at some important factors to consider when choosing an automation IDE.
1. How does the IDE vendor define "integrated"?
The meaning of the word "integrated" can vary from vendor to vendor. Perhaps it indicates that a single software suite contains independent software packages to program HMIs, motion control and PLCs. This arrangement isn't really a true IDE, and it's often not ideal for many manufacturing environments.
It's important to make sure that the IDE actually uses one editor for all of your automation needs. Prioritize vendors who either have the capability or are working towards an upgrade that can support controllers, HMIs, motion, vision, process applications and other advanced options such as safety and robotics from a single software package.
There are two main reasons for investing in a true IDE. First of all, with the pervasiveness of software in the manufacturing environment, software asset management becomes much easier when one piece of software is used for multiple devices. Secondly, the total cost of software design and maintenance are considerably reduced when dealing with one true IDE.
2. What's the licensing structure?
Once you've focused on a specific IDE, it's time to give some thought to the licensing requirements. This can be fairly complex, as it tends to be structured in a way that can add significantly to the long-term costs. Factors to consider include the following:
Is the license validity permanent, or does it require yearly renewals?
How many individual users are permitted on the license?
Can licenses be used over a network?
Does the license require a piece of hardware (dongle) to be attached to a PC for operation?
How does the vendor communicate updates or bug fixes to the software?
What operating system (OS) will the software work with, and how will the vendor manage updates when newer OSs are released?
Does the vendor send free updates to keep up with changing customer requirements?
3. How scalable is the IDE?
It's important to understand the scalability of the software for your expansion or downgrading needs. Some IDEs may not be available for all the hardware offered by the provider, and this could make it necessary to use multiple editors even if they're from the same vendor.
For example, ask your vendor if the software is capable of programming a micro PLC as well as a complex machine automation controller for higher end applications. If the answer is no, then you should probably look for a more scalable software option.
4. Does it comply with all relevant programming standards?
Make sure to consult with the vendor regarding the software's conformance with programming standards such as IEC 61131-3. Additionally, look for vendors who have the bandwidth to manage upgrading standards without depending on third-party suppliers.