NEMA 1 ≠ UL Type 1, UL Type 1 = NEMA 1, A Short Prospectus
July 3, 2023
By Nikunj Shah, Siemens Industry, Inc., Digital Factory, Motion Control Business
In this paper, the author examines the various characteristics of electric drive enclosures labeled NEMA 1 and UL Type 1, detailing the differences and similarities, with an explanation of why the NEMA enclosure rating does not equate to the apparently similar UL enclosure rating, while products with the UL rating do indeed meet and exceed all relevant requirements of the NEMA specification for use in the U.S. industrial and building markets.
Enclosed Drive Market Overview
Enclosed drives are estimated to represent between 45-55% of the total drives market worldwide. While NEMA1 (IP21) drives constitute the majority, others include NEMA12 (IP54), NEMA4 (IP65) and NEMA3R (IP27) versions. Many are for new installations, but many others are used in retrofit installations ranging from across-the-line start to VFD control.
Because the NEMA rating is self-certifying, this means the rating is dependent upon the manufacturer's compliance with published standards for enclosure protection.
By contrast, for "UL Type" 1 listings, certification/compliance testing must occur in a very rigorous method and to a rigid protocol of protection testing by the third party, whether for indoor or outdoor application.
The testing is performed not only according to UL enclosure standards (UL50/50E), but also the new Variable Frequency Drive (VFD) standard (UL61800-5-1, which recently replaced UL508C*) for variable frequency drives, with respect to electrical, thermal and energy safety considerations. Such drives are typically found on centrifugal pumps, radial/axial fans, compressors, screw pumps, hydraulic pumps, dosing pumps and all types of conveyorized equipment, plus hoists, cranes, test stands, mills, mixers, centrifuges, extruders, winders, printing presses, machine tools and packaging machinery, in both continuous and discontinuous motion applications. Commercial building applications for UL-Listed drives and enclosures are also numerous, ranging from the hi-rise motor control center (MCC) to plenums for HVAC and lighting control.
Why is an enclosure / kit required for IP20 (open) drives?
For an open–type (IP20) drive, protection must be provided against direct or indirect contact of hazardous parts as well as electrical, thermal and energy hazards in use to ensure product and personnel safety and to avoid property damage by potential fire hazard. Manufacturers routinely provide either a standard approved enclosure or an adapter kit for attachment of conduit, connectors and other hardware.
Often, in retrofit applications, there is typically no space in any existing enclosure for the additional hardware required, meaning a mounting must occur outside the box, external to the enclosure or motor control center (MCC). In such cases, it is imperative this new rating distinction be considered essential for the job.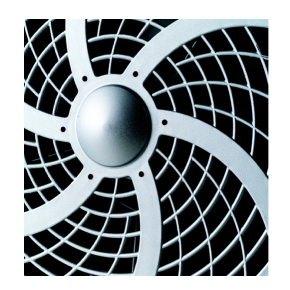 In a new machine or mobile electrical power unit, for example, whether the enclosure is stationary or portable, as might be found in a process industry location such as oil field operations or spill recovery systems, it is often necessary to mount the drive separately from the other controls, power supply, PLC etc. This further facilitates easier maintenance but, in such cases, the additional protection level of the UL Type 1 standard becomes more critical.
To comply with relevant electrical installation Codes & Regulations for installation and wiring of "IP20 open type" drives, such kits are provided, usually in compliance with OSHA (for safety of workers) and NEC requirements of "listed" equipment. Overall UL & NEC compliance requires that such an enclosure must be at least rated "UL Type 1." Therefore, the desired minimum Installation requirement is a UL Listed drive + UL Type 1 enclosure / kit.
These UL Enclosure / Kit Ratings (UL Type 1, 12, 3R etc.) offer construction and performance in accordance with UL50 and UL50E + End Product Standard.
Certification processes require that the design be thoroughly evaluated and additionally tested by a third-party (e.g. UL).
When a kit is deemed to be UL Type 1, it provides users the following:
Design per UL50 and UL50E + UL61800-5-1 for drive
Comprehensively tested by independent third-party such as UL
UL-listed "Open/IP20" drive + UL Type 1 Kit compliant
Independent evaluation by UL ensures "highest" level of product safety
Elimination of many hazards in end installation
Reduction in hazard and property insurance
What to look out for in Available Kits in the Market Today
Most of the enclosure kits currently available in the market are rated "NEMA Type 1 or NEMA 1" only and are not "UL Type 1," meaning they do not comply with UL/NEC specifications. It is suggested that checking the drives supplier is advisable to determine the UL listings applicable on their kits and NEC compliant installation.
Also, some kits available on the market are tested and listed according to the old UL standard for drives, namely UL508C; however, they are not rated according to the latest and current drive standard UL61800-5-1. For future installations, specifiers and contractors should look to assure that the components they are installing will meet these new standards and allow for better compliance to the new testing requirements and regulations.
What is and why is there a new drive standard UL61800-5-1?
The new standard calls out more stringent construction and performance (testing) requirements, as compared to UL508C, which have been imposed by the UL standard to ensure a higher level of product safety.
Short-Circuit (SC) tests are now done at standard (5, 10, 18, 42 kA etc.) as well as high fault currents (65kA, 100kA etc.) on all output terminals, including DC terminals available to the customer (not just motor terminals).
Various breakdown-of-component tests by simulating the component failures within the drive are also conducted at standard as well as high fault currents to assure these enclosures meet the higher product safety requirements.
To address this difference, Siemens, for example, has kits for its Sinamics G120 PM240-2, PM240P-2 and Sinamics G120C drives and power module products that are:
Certified UL Type 1, according to UL50 + UL50E + UL61800-5-1
Certified NEMA Type 1, according to NEMA 250
Designed by Siemens R&D, evaluated and fully tested by UL
Rated with Short-Circuit Current Rating (SCCR) of 100kA
This assures the user that they can comply with the latest standards and a higher level of protection defined by a UL Type 1 enclosure.
Example of the Siemens UL Type 1 enclosure from fractional to 200 hp:
In conclusion, for maximum protection of property, equipment and personnel, it is highly advisable to consider the differences between the NEMA 1 and UL Type 1 enclosures for low-voltage electric drives. These ratings are not equivalent and the independent lab testing done by UL has substantial merit, when sourcing products for a wide variety of new construction, new equipment and retrofit upgrades, both indoor and outdoor, stationary and mobile.
More Information
Nikunj Shah, Siemens Industry, Inc.
5300 Triangle Parkway, Norcross, GA 30092
Phone: (678) 823-2369. E-mail: nikunj.shah@siemens.com
Mr. Shah is a technical expert in the drives area and, in full disclosure, currently sits on the board of UL.
Related Story
On October 12, 1847, Siemens started operations as a small factory workshop with ten employees manufacturing pointer telegraphs, in a courtyard tucked away behind a building on Schoeneberger Strasse in Berlin. Now, 175 years later, Siemens has more than 300,000 employees around the world and, with around €62 billion in annual revenue, is one of the world's largest technology powerhouses.