IndraDrive Mi Overview – Cabinet-Free Drive Technology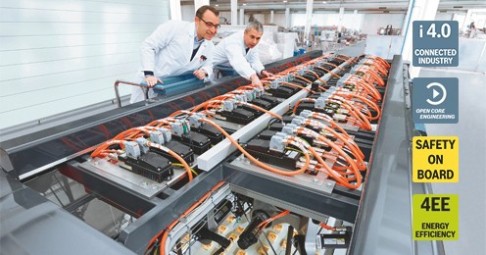 Aug 4, 2021
Electric drive technology for highest flexibility and efficiency. Brand manufacturers have to produce a larger amount of products in ever smaller batches and introduce them faster to the market in order to keep up with the competition. In addition, more and more existing products have to be modified or created in several variations (different packaging sizes, new packaging materials, target group-oriented packaging, etc.). This now requires much greater flexibility when making changes of product or format on a production or packaging line.
The cost and pricing pressure experienced in the retail market also forces manufacturers to streamline their production as far as possible. Adding to this are environmental requirements and legal provisions, which are becoming stricter all the time.
Benefits
Thanks to the system design, IndraDrive Mi contributes to cost reduction not only in terms of the components:
Up to 100% reduced control cabinet space
Up to 90% reduced wiring effort
Up to 100% reduced energy consumption for cabinet cooling
Features
Compact and space-saving, efficient and economical: these values make integrated servo drive IndraDrive Mi impressive in daily operation. Explore features like:
System design
Safety
Communication
Hardware
Applications
With a pioneering status in modular, ultra-compact, decentralized drive technology, IndraDrive Mi has for years now been working effectively in a wide range of applications that rely on maximum flexibility with minimum space requirements.
Assembly, handling or robotic applications
Packaging machines
Printing machines
Machine tools