How to Prevent Gearbox Water Ingress by STOBER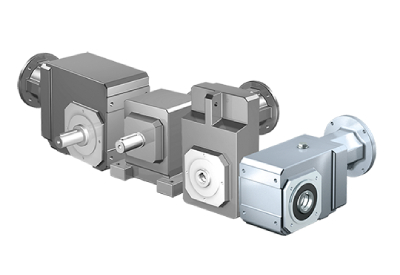 August 11, 2022
To protect against internal moisture buildup, many NEMA wash-down motors have weep holes in the mounting face. But when a motor is in a wash-down environment, those weep holes become a liability.
The gearbox can retain liquids when water and other cleaning chemicals enter through the weep holes. Over time, this will rust the internal components and affect the lubrication within the gearbox, which results in premature failure.
If the motor and gearbox are not suited for the environment or sanitation regimen, water can also enter through the output seals or the seal between the motor and the gearbox. In addition to the weep holes, breathers or vents can also allow for ingress.
Ingress can cause your company to lose thousands of dollars in downtime and productivity loss, so it's important to take necessary precautions to prevent it.
Here are some ways to do so:
•Use a gearbox that is IP69K Certified, which proves it can handle harsh washdowns. Confirm output seals and the seal between the motor and the gearbox is designed to withstand water or chemical intrusion.
•Assure the gearbox is completely sealed and does not have breathers or vents.
•Use a motor without exposed weep holes, or plug the weep holes with different materials recommended by your local distributor.
These simple steps can prevent water ingress, save your company money, protect your gearbox warranty, and ensure the reliability of your gearbox.
STOBER has experience and expertise with eliminating premature gearbox failure. STOBER gearboxes are IP69K certified, last an average of 9.1 years in a harsh 24/7 environment, and come with a three-year warranty. Our highly-trained team would be glad to examine your environment and recommend a solution that will last.
Want to learn more about eliminating water ingress? Download our free guide by clicking here