Guillevin Lighting – Navigating Retrofits
The introduction of LED and lighting controls forced rapid shifts in how the residential, commercial and industrial sectors addressed their lighting needs.
August 1, 2023
Simply put, lighting is changing
The introduction of LED and lighting controls forced rapid shifts in how the residential, commercial and industrial sectors addressed their lighting needs. As we look ahead, the horizon for fluorescent lamps is likely going the same way after the Department of the Environment and Department of Health have proposed to phase out fluorescent lamp manufacturing by the end of 2023 and a complete ban on their sale by 2026.
Lighting Design and Specification (LDS) sat down with Emil Kalocsai, Regional Lighting Specialist at Guillevin, to discuss some of these changes and how Guillevin is working with contractors and end-users to support their lighting needs and take advantage of the rebate incentives available in many Canadian provinces.
Emil is focused in British Columbia and thus we take a closer look at how Guillevin is supporting clients in BC. Emil has noted that a substantial portion of the lighting business over the last few years has been driven by retrofits, though we are seeing an increase in commercial construction after the downturn in the last few years.
Emil stresses that gaining the right knowledge to ensure you get the right solution for your needs, in a way that is the most cost effective, is critical. With that Guillevin supports its clients throughout the entire journey. Too often Emil has witnessed the failure of incorrectly used products that are costing businesses and so is focused on providing clients with the tools and knowledge to get the right solution upfront.
LDS asked Emil to speak more about the process for clients that are focused on lighting retrofits and rebate incentives in BC.
First and foremost, Emil noted how fantastic the supportive rebate program can be. If you have any questions, on the rebate program in the British Columbia on a commercial job – Please reach out to your local Guillevin branch.
This is where Guillevin can provide advanced support to ensure that the details of your application are correct. Emil has dedicated himself to becoming an expert on incentive paperwork and is prepared to discuss that will clients right from the first mention of a potential retrofit.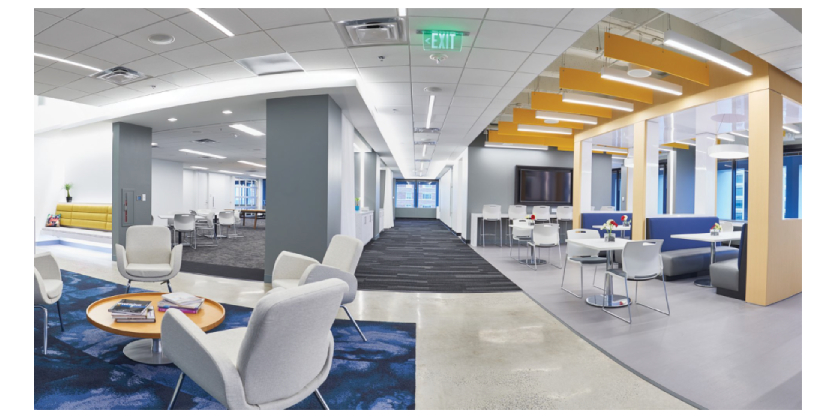 If we consider contractors – which Emil notes is approximately 70% of his clients – although they know the products well, they often require specific SKUs for acceptance. Guillevin's team works alongside the contractor to learn about their project and product needs. From there, Guillevin will utilize its extensive line card to develop a product selection that will meet both the project needs while also being applicable to rebate incentives.
Emil explained a recent client's very first question about the process was, "how do I ensure products will qualify for the incentive?" The second question was a concern regarding the requisite paperwork. Emil and the team at Guillevin quickly solved that problem with their extensive knowledge and by supporting them through the process.
In another example, Emil had a client ask him to come on site to inspect why their high bay lighting was failing after just 6 months. In this instance, the client purchased the product and installed the high bays themselves. With his onsite inspection, Emil found the high bays were substantially underrated for the temperature of the use area. This is a classic example of not knowing your needs and focusing on the cheapest solution. However, Emil was able to properly assess the needs of the client's application and provide a high bay solution with the correct temperature rating.
The point here is that selecting the correct lighting while also ensuring you have the best chance of obtaining a rebate incentive is not as simple as picking a light off the shelf. With Guillevin's team you get a highly experienced staff that know and live lighting. They can assess the needs of your project, work with you to select the right product, and support you through any rebate processes. Ultimately, what you have with Guillevin is more than a distributor, you have a partner that is focused on ensuring your success.
More Information
For more details and support reach out to your local Guillevin branch – https://www.guillevin.com/
Related Story
Guillevin Greentech is one of Canada's largest distributors of renewable energy solutions. Established in 2016, this division of Guillevin offers Canadians everything they need to achieve their green tech goals through years of expertise, experience and service, as well as the company's access to reliable inventory. Guillevin experts Ndiaga Mbaye, renewable energy specialist and Viviane Lapointe, external sales representative discuss Guillevin's Greentech division, their custom design solutions for solar or EV installations, and their thoughts on the future of green technologies.