Five Brand Protection Challenges and How to Overcome Them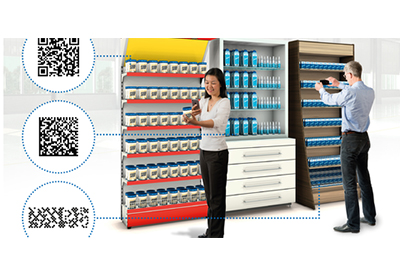 July 6, 2021
As companies seek to expand operations and broaden market reach, it's important to remember that brand protection is essential for any business. Customers need to trust, respect and connect with your brand, and basic marketing and messaging is often not enough.
To achieve this level of trust, you must find ways to ensure efficiency, quality of output, and customer service excellence in every business process. Let's take a look at five obstacles that stand in the way of maintaining a solid brand reputation and how next-generation technologies can help deal with these difficulties.
Challenge #1: Regulatory compliance
Regulations require companies to protecting consumers from exposure to drugs that may be counterfeit, stolen, contaminated, incorrectly labeled, or otherwise harmful. For example, the FDA's Drug Supply Chain Security Act (DCSCA) outlines steps to build an electronic, interoperable system to identify and trace certain prescription drugs as they are distributed.
Challenge #2: Recall avoidance
The ability to detect and correct a defective product before it's shipped to the customer saves time and money and helps avoid costly product recalls, production losses and even losses caused by legal action. Brand damage (and financial losses) can be caused by enforced product recalls, product piracy and fraud.
Challenge #3: Quality control
Effective quality control in all production and packaging lines is crucial for trust in the brand. For example, serialization and traceability can increase visibility, while inspection processes and quality control can benefit enormously from sophisticated automation. The pharmaceutical industry provides a model of how companies can adapt rapidly to new production technologies.
Challenge #4: Counterfeiting
Drug counterfeiting is creating high demand for unit-level traceability in pharmaceutical companies. Today's counterfeiters use the latest technology to duplicate authentic product packaging and steal money from companies by "returning" the fake product. A serialized code on each package can verify the legitimacy of returned products and discourage this practice.
Challenge #5: Supply chain transparency
Throughout the supply chain, organizations need a full validation capability and an automated audit trail in the form of a reliable and comprehensive quality control system. This will optimize inspection methods that support flexible, intelligent and reliable production processes and ultimately brand protection.
Meeting the challenges
Manufacturing companies must master these challenges today in order to build the factory of tomorrow. New technologies, such as smart robotics, artificial intelligence (AI) and vision systems already offer powerful automation solutions. Technologies that guarantee consistently high quality in production and sales are in great demand.
Whether it's a complete system solution or a partial retrofit of an existing system, each component should be designed for maximum control. Compact camera and vision systems are already used for inspection and quality control, monitoring production in real-time and, if necessary, enabling the company to react immediately to any errors.
Developing practical solutions
Omron's "Integrated, Intelligent and Interactive" concept provides a practical solution to ensuring brand reputation in the form of a fully integrated approach to machine automation. The associated traceability approach sharpens competitive advantage with smart vision systems, high-speed performance, robust industrial design, and versatile interface connectivity.
Inspection efficiency is boosted by advanced vision systems like the Omron FH Series combined with smart data management to ensure that problems have a minimal impact on production. Enriched with AI algorithms for high-quality services, it combines quick integration with exceptional ease of use to help users to develop a transparent quality assurance system.
One of Omron's key strengths lies in providing a one-stop-shop approach that combines various features of a serialization solution. Integrated vision with the MX-Z fiber laser marker, for example, enables a single system to find product coordinates and inspect markings, which in turn reduces the machine cycle time and the amount of hardware required.